Woo hoo!
Yeah, baby! It's true! As we rock this *fifth year* of year-end goodness getting your tools and mindset in peak shape, we're offering you the chance to enter the Get in Gear for the Next TIER scholarship contest!
11 times.
WHAT?!?
One of my very favorite things about this revolutionary FREE online course is the community support that comes from all over the world, with just the use of the #SMFAninjas hashtag! I freakin' LOVE that and think it's a glorious bonus to all the up-leveling that happens while working on the Self-Management for Actors principles!
But one of my *other* very favorite things about this time we'll share is that a lot of creatives use this as the jumping-off point for 100 more days together, focused on up-leveling the entire way in which dreams are pursued and attained!
And we looooooooooooooove welcoming people into this life-changing program on SCHOLARSHIP!
So… how to enter:
And feel free to enter every dang day! That's 11 chances to win a scholarship to the 100-day membership of Get in Gear for the Next Tier! What! A! Blast!
Oh, and if you're already a member of Get in Gear for the Next Tier (you smart cookie), you get a private coaching sesh with meeeeeeeeeeeee if you win one of the scholarship slots. Whoa! That's even MORE valuable. What-what?!? Soooooooo cooooool!
Okay. I promise. Last email from me 'til the official start of our 11-day FREE jam session together!
If you get lonely for me in the meantime, just head over to the replay of today's badass Facebook Live broadcast!
*smooches*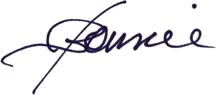 ---
Bonnie Gillespie is living her dreams by helping others figure out how to live theirs. Wanna work with Bon? Start here. Thanks!
(Visited 213 times, 1 visits today)