Woo hoo!
This is an hour PLUS of watching, but if you're an actor who is on the hunt for an agent, I walk you through the entire process of not just submitting to an agent but first — and far more importantly than the submission process at all — using my Self-Management for Actors targeting method to identify the agents and managers out there who will spring out of bed with glee every morning thinking about how exciting it is to be in the YOU business!
[How to Get an Agent: Bonnie Gillespie's Self-Management for Actors]
So damn good! Got some agent-related questions? Pop 'em in the comments below! I'm here to jam with you about all your rep-getting concerns. 🙂 This process is fun, exciting, and incredibly empowering!
No more settling for ho-hum spaghetti-slinging touring-around-scouting-when-they-should-be-pitching agents. No. Those are folks you'll leave in a year because they've done nothing to help you get to the showbiz life of your dreams.
Take the time to get it right so you don't sign 'til it's with your dream agent for the next tier! It's what you deserve and it's what THEY deserve too!
Let's DO this!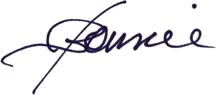 ---
Bonnie Gillespie is living her dreams by helping others figure out how to live theirs. Wanna work with Bon? Start here. Thanks!
(Visited 4,359 times, 1 visits today)