No, I will not be creating a dedicated Instagram account for Mala Beads Gillespie. If you want to experience the goodness, just keep an eye on my main account here. 😉
Click any photo to enbiggen.
Two months ago, one of my doctors prescribed an emotional support dog. He was concerned about my low-lows and the amount of time I found myself capable of staying STUCK in those dark pockets.
There's a difference between having highs and mids and lows (all normal) and having lows that don't even have a concept of a high or even a mid. Deep, dark patches of months and months of not being able to function much of the time. Lows with no POV for something other than low.
So, when I met with each of my other therapists after the initial doctor prescribed the dog, they EACH said, "Yes. If you were still low in today's session, that's exactly what I was going to suggest as well."
Click for Mala's Leo season vid!
When you have three different doctors all agreeing that you need a fucking puppy, you get a fucking puppy.
Now, I've never had a dog. But I've always known that WHEN we got dogs, we would get Moshi and Gotham. (Moshi is the King Charles Cavalier Spaniel; Gotham is the Shiba-Inu.) And then we decided — when we're in a larger space — we'd get Pillow, the Bernese Mountain Dog.
That's not a blanket; it's a washcloth!
One thing I have ZERO interest in is a pocket dog. Nope. Not my thing. They're teeny and they shake and shiver and the whole point is to CALM ME DOWN, not make me anxious that they are anxious.
Cut to Thursday, July 21st.
Owl goes up on The Labelle Foundation's Instagram. I post in my stories a collage of 4 of his photos, along with the question, "Are you my new fren?" Keith updates our application (one of 5 applications up at 5 different rescues in SoCal) to indicate our interest, and I comment on the Insta story as well as the post, to let them know we're IN for this one. (We've done this for a dozen dogs by now, and it's emotionally draining to get excited and then not make it through the process.) They reply back "Paws crossed!" Ha ha.
Friday night, we get a text that our application has been approved and now we have 48 hours to shoot vid of our home, inside and out, and ourselves, stating why we're a good match for this sweet little dog. We spend a good chunk of Saturday getting the place looking like a home that's not a hazard for a tiny puppy (considering we've been pet-free for 4 years now, we've gotten lazy about things we used to keep out of reach of the kitties, back in the day) and then doing the vids.
On Saturday night, we were invited to do a meet-and-greet on Monday, which is at the home of the foster family of several rescue pups… and bring a carrier and our money and the paperwork in case we're ready to take our new baby home RIGHT THEN. OMG OMG OMG
So, of course, the Marine starts in on a Jupiter-ruled shopping trip (make that 3 different shopping trips, as he's doing them on foot and going to various pet stores to find the best of everything), returning each time with more bags than Santa Claus, getting more and more excited about all this. I, of course, am tempering my joy, in case we don't make it all the way to the last stage.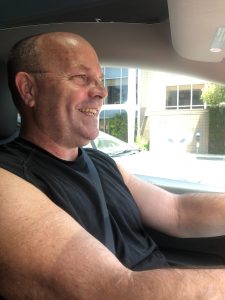 Still, this is fun, and I can FEEL the brain chemicals dumping all the good things that my team of doctors was hoping for, when suggesting that I get a creature that would REQUIRE I turn my focus on the care of a tiny being, rather than on all the anxiety-producing obsessions and depressive concerns that love to swirl around in my mind, sometimes for too long.
Obviously, the punchline to this story is that Owl was (and is) ours… and his name became Mala, because I've been advised to keep mala beads in my hands, my fingers moving from knot to knot, in an attempt to quiet and still my worried brain. Hands constantly on Mala? Not a problem.
Turns out he's far younger than we were told, but we're working through all the things that come with too-early weaning and all that fun stuff. Oh, and he's clearly not a Bernese Mountain Dog, Shiba-Inu, or even King Charles Cavalier Spaniel… turns out he's part Chihuahua, part Miniature Pinscher, and part Pomeranian. So… Chi-Min-Pin-Pom? ¯\_(ツ)_/¯
Very very very smol. Weighs less than my iPad Mini. Is slightly larger than Keith's iPhone. Has lots and lots and lots of energy (such a Gemini) and is TEETHING (ouch!!) — not yet ready for full-on potty training. That said, he's GREAT at communicating when he needs to be led to the pee-pad for the business of all of that.
And Keith is smitten.
If you DON'T like cute puppy content, consider yourself warned… I'm gonna be unapologetic about all the sharing I do. 😉 Thank you for being a part of my therapy.
Can't wait for you to meet little Mala! Let us know when you'd like to schedule a date. 😉
XO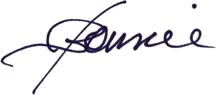 ---
Bonnie Gillespie is living her dreams by helping others figure out how to live theirs. Wanna work with Bon? Start here. Thanks!
(Visited 542 times, 1 visits today)