So, you love Self-Management for Actors (Thank you!) and you cannot wait to get to downloading your badass, regularly-updated SMFA Hot Sheets, huh?
Awesome!
Start here:
By signing up at the Self-Management for Actors website, you'll be vetted — yes, we check you out, so be sure to use your full name, your best email address, and a link to your acting profile on IMDb (or Actors Access, Spotlight, your own website, etc.) — and then you'll receive an email with your username and password.
If you don't have this email within 48 hours, comment here and we'll check out our list to be sure you made it through. But first, please check out your junk folder (and check out this bit of info about how your email provider may be keeping us apart — and how to fix that). Thanks!
Once you're on the inside, hit the "Meet the Ninjas" area and introduce yourself!
For updated SMFA Hot Sheets, the NEW location — different login, y'all — is here!
New content is being added regularly. And you'll definitely want to join us for the free quarterly SMFA Tune-Up Calls. (Sign up for that goodness, here.)
Keep in mind, the username and password for the PDFs is *not* the same as your Talkback login. Yeah, them's some hoops to jump through, but they're worth it, baby.
Wanna be sure your tools *and* your mindset are in peak form? Let us get you in gear with some FREE training right now!
Ooh, such badassery! Let's jam, shall we?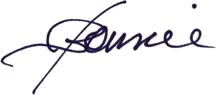 ---
Bonnie Gillespie is living her dreams by helping others figure out how to live theirs. Wanna work with Bon? Start here. Thanks!
(Visited 2,410 times, 1 visits today)