Hello you beautiful people and happy BonBlast!
I hope the new moon has brought some clear intentions and a wee bit of magic into your life.
Today, I developed a theory that — if you can help confirm it — I'm gonna turn into a whole lot of free training for you.
And of course, if it turns out the theory is wrong, I'll turn THAT into the free training. 😉 So, all feedback is useful. Scroll down and share in the comments, please.
Okay, here's my theory.
In order to MAKE IT, there are five areas in which you need to focus your energy as a creative storyteller. Well, actually, I believe there are SEVEN, but I think there are five — individually — that have to be checked off by you before there's any chance you'll make it.
So, here's what I want to test out with your help.
Will you please comment below to tell me what ONE thing would make your life better as an actor?
Here's what I'm imagining we'll see:
~ if I had an agent
~ if I understood my most castable brand
~ if I had more footage
~ if I did better in auditions
~ if I were in the unions
~ if I had better headshots
~ if I were more natural with improv
~ if I lived in a major market
~ if I could just believe in myself more
…stuff like that.
In creating this MONTH of free training (oh, man… stay tuned. It's gonna be SUCH a celebration and I cannot *wait* to share this theory with you), I want to be sure I'm providing exactly what you most need, and I want to test out my theory about there being FIVE things that you actually *can* check off, surrounded by those other two things of course.
Heck, if you wanna guess about what the 5 and 2 things ARE, have at it! 😉
But the big favor you could do for me — and this awesome series I'm creating for actors and other creative storytellers everywhere — is just scroll down and share in the comments what would make the biggest difference for YOU right now.
(Please leave out things like winning the lottery, instantly being 20 pounds thinner, or suddenly transporting in time to be 10 years younger. Let's actually look at things that DO tend to happen every day in our business and then I'll start digging in on this month-long free series I'm creating for you.)
Okay, that's it, lovely! It's a super busy time over here for Team Cricket Feet as we plan for celebrating 20 years of my sharing advice with actors all over the world, bring back my podcast "The Work" for season 10, and launch something brand new that has hatched from my own deeply personal mind-body healing journey. Ooh… 2019 is incredible!
Did you miss my Facebook Live — "Am I Too Old to Be an Actor?" Catch up with this goodness here at YouTube or with comments open over at the Facebook replay. Thank you so much for joining me for these sessions. It's so good to connect with you all!
Okay, your turn. Pop in the comments your answer to my question: When it comes to making it in show business, what would make the biggest difference for YOU right now?
I can't wait to see what you share!
Wanna be sure your tools *and* your mindset are in peak form before you meet your next casting director? Let us get you in gear with some FREE training right now!
All my love and appreciation,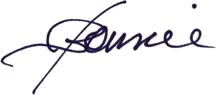 ---
Bonnie Gillespie is living her dreams by helping others figure out how to live theirs. Wanna work with Bon? Start here. Thanks!
(Visited 1,466 times, 1 visits today)