It's my least favorite time of the year. No doubt.
I love love love that Quinn has the BEST parental structure on the planet, back home. But still, I miss him EVERY DAY for forty-something weeks.
And I try to comfort the guy who aches at his core every day, just because he doesn't get to live with his son.
Suckola.
Suck. Ole. Ah. And love love love love and more love. I guess that's all there is, really.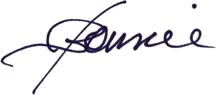 ---
Bonnie Gillespie is living her dreams by helping others figure out how to live theirs. Wanna work with Bon? Start here. Thanks!
(Visited 134 times, 1 visits today)