One of the themes of this trip to New York and London has been that of surprise.
Let me back up.
I'm not a fan of surprises. Perhaps because I'm a control freak, motivated by certainty, always planning and scheduling and organizing… it's just not my natural inclination to enjoy the random happening that throws things off course.
Heck, even in the way I worded the end of that sentence, I clearly see a surprise as an interruption, a bit of chaos, something from which to recover and then get back on course.
Because of course the course is right. It's what I scheduled. It's the plan.
But maybe there's something to the joy of surprise.
I went to bed Saturday night — in a bed not my own, in a home not my own — hearing the melodious sounds of ninja creatives happily chattering through their discoveries from our time together, "yes, and…"-ing one another in beautiful, empowered ways, and I thought a lot about the challenge one lovely lady posed: "Can you think of a surprise you have enjoyed or could enjoy?"
As I drifted off to sleep in Air BNB familiar strangeness, I asked myself about that. I took an inventory of an engagement ring I helped design, of "ponies for everyone" money plans I'm in on, even for my dear friend showing up at Heathrow so I didn't have to start my first day in London off figuring anything out for myself.
And as I write these words using a pen (yes, I am writing in a journal from a pub at which I've just experienced my first-ever Sunday Roast and will transfer the words into digital form) that was, on Thursday morning at The Actors Centre dubbed "the universe pen" by one of the actors who heard Bettina and I musing about the "everything is always working out for me" theme of needing a pen to autograph a book and seeing one there on the stage, from the universe, to make everything easy in the moment, I realize I *do* like surprises… I just like to know they're coming.
Hilarious.
So here's the fix, and it's easy: Always be ready to be surprised.
And as I head out from here with my box of leftover roast, root veggies, Yorkshire pudding, and gravy to go walk along the canals of Islington, enjoying my final day in London, I'm open.
Because as gorgeous as my plans are, they're just a suggestion. An outline. A good idea. There may be a better idea out there. And I'll find out if I stay open to the element of surprise.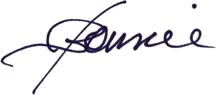 ---
Bonnie Gillespie is living her dreams by helping others figure out how to live theirs. Wanna work with Bon? Start here. Thanks!
(Visited 78 times, 1 visits today)