Bonnie ~
Okay… I have to say THANK YOU SO MUCH for bringing me in for Indian Motorcycles. I had such a great time and you were right: The guys at The Factory are great as well as the entire team from Indian.
I had the most memorable experience! From downtown LA to the Angeles Crest mountains, to the dirt of Palmdale to the beautiful coastline of Malibu… DAMN! And I was just emailing the director Adam, thanking him, and how that right after the Indian wardrobe fitting I had a audition for Best Buy for the role of a college professor wherein the casting director said, "Just talk about something you know as if you were instructing a classroom of students."
Uh… think fast… I talked about the history of the Indian Motorcycle and how it was utilized in the first World War. Yep… booked the job! NO callback.
I love sharing that because it was just all about "the right timing" and "ya never know what can happen in a audition."
See you again soon!
I freakin' love this email. Thank you. I love that you were able to use something from one gig to help you book another gig. I'm thrilled that I was able to cast you in such awesome spots and, of course, I'm so glad the shoot was as much fun as advertised!
I only ever wanna work with great people, so it's awesome to hear that they created as great a set as they do a pre-shoot environment. Those are the folks with whom I always love to jam. Of course, as I say, "I only ever wanna work with great people…" that means YOU too. So, thank you for being one of 'em.
I actually have a new breakdown going out today for both Indian Motorcycles and Victory Motorcycles, so keep an eye on Actors Access and submit accordingly! 🙂 Love these gigs! Glad to know you do too. Rock on!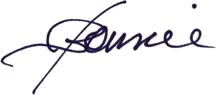 ---
Bonnie Gillespie is living her dreams by helping others figure out how to live theirs. Wanna work with Bon? Start here. Thanks!
---
Originally published by Actors Access at http://more.showfax.com/columns/avoice/archives/001904.html. Please support the many wonderful resources provided by the Breakdown Services family. This posting is the author's personal archive.
(Visited 86 times, 1 visits today)