Real talk: In April, on the way to Pilates, I had a panic attack. Even though we were meeting virtually (me in the studio, my trainer on Zoom, guiding my workout on her equipment), I knew I was breaking the early quarantine rules and my mask began smothering me. 😷
Instead of feeling safe and all good-citizen-ish, I was flashing back to being raped and it all just started closing in on me, and fast. So, I turned around, went home, and didn't leave the house for months after that. ❌
And I stopped working out, using my home pole, even stretching. I just slugged and slothed like a boss. It was both glorious and horrible. Hmm… that could be 2020's logline, couldn't it? 🤪
Anyway, this week I knew I needed to get outside, get to the studio, get on the equipment, get past my trauma flashback from 1986 for fuck's sake (rather than continuing to renew it, daily), and live my damn life in this new normal, in a body that loves to be strong and active.
So, here's me, heading to day two back at my freakin' AMAZING workout with Tracy Hess (seriously, y'all, she's a goddess and a badass and a dear friend), wearing my sunscreen face shield from Flawless by Frances (thanks, Janet Tscha), and sipping a Perrier through a straw (like ya do). 🦋
The way we become the person we want to be is by starting in on the habits the person we want to be has. That's the order of operations, not the other way around. 🌟
Take care of yourself (physically, mentally, emotionally, spiritually — OMG y'all I did breathwork with Bree Melanson last night and I'm still flying so flippin' high) and be unapologetic about your needs.
Your soul KNOWS what you need to do.
Listen.
Do more of that. ✨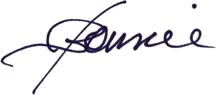 ---
Enoughness is an inside job… and sometimes you need a guide to find your way there. Let Bonnie Gillespie get you started.
(Visited 63 times, 1 visits today)