About 18 months ago, I shared an email from the good folks at BizParentz regarding a new law to protect young actors, AB 1660. Well, hooray! Today I can report that AB 1660 is real — and I should know, because I marched down and got my fingerprints taken so that I can get my permit to continue to work with young actors under this law — and it's time to get the word out, because *every* person who works with kid actors needs to be aware of this law, and how it affects them.
Parents of young actors, please help get the word out! And help your favorite craft coaches, biz coaches, camp counselors, headshot photographers, publicists, and talent managers learn how to get official under AB 1660 so that they can continue to work, legally, with young actors in California.
Here's some more information from BizParentz, and there's continuing dialogue over at the PARF Delphi Forums.
The specifics for compliance of the California Child Performer Protection Act law are now available at: https://dir.ca.gov/dlse/Child_performer_services_permit.htm.
Please join us in the educational efforts aimed at both parents of child performers and service providers affected by this law by sharing this with others in the industry.
The webpage listed above has many details, the application, FAQs, and will house the list of those providers who have a permit. It will take a few weeks for the process to be complete for the first applicants, after that time we should see the list of permit-holders start to be populated.
For parents:
It is crucial that you utilize the database information of service providers who have a permit to offer services to a minor.
Please know that the fact someone gets a permit does not mean that they are guaranteed to be safe, trustworthy, or excellent. It means they have not been convicted of a sex crime and that they are willing to make a financial investment in the legitimacy of their business.
There are many service providers who are awesome people doing an awesome job, and they will now have an additional business expense. We appreciate that, and appreciate them, and thank them for their support.
For service providers:
Please carefully read the law and determine if it applies to you. BizParentz cannot interpret laws, but we can possibly assist if you need clarification.
The permit process, fees, and timing are out of our control, but if something is a persistent problem, please feel free to reach out to us.
Please know that we appreciate that this is an additional business expense for each of you. We know that you are as aware as we are of the many children who have been victims of predators in our industry. This permit process is an important step in exposing and deterring some individuals who have nefarious intent. We hope you will embrace and support this important law.
Further clarification of the law has been filed under Proposed Regulation, which was approved under emergency status. Review that additional information here: https://dir.ca.gov/dlse/regulation_detail/ab1660.html.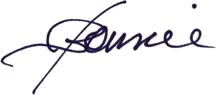 ---
Bonnie Gillespie is living her dreams by helping others figure out how to live theirs. Wanna work with Bon? Start here. Thanks!
---
Originally published by Actors Access at http://more.showfax.com/columns/avoice/archives/001732.html. Please support the many wonderful resources provided by the Breakdown Services family. This posting is the author's personal archive.
(Visited 96 times, 1 visits today)