NOTE: The below is an archive of an email sent out before our free year-end training series called Get in Gear for the New Year. Due to popular demand, we've made this email-based course available to you ANYTIME if you don't want to wait 'til our next community-wide offering (December 21st). Ready to Get in Gear NOW? Start here!
---
One of my very favorite times of year is coming up!
No, not Thanksgiving (although that's fine). No, not Christmas. Not ringing in 2019 either. These are all really lovely parts of the season stretched out ahead of us as we transition into a new year filled with promise and possibility… but it's the last 11 days of each year that really get me jazzed.
Why?
That's when we run our phenomenal FREE training called Get in Gear for the New Year. A community of thousands of actors worldwide, jamming together for the last 11 days of the year!
If you've not yet experienced it, brace yourself. It's pretty amazing. The energy is contagious. The momentum is unlike anything you've felt before when it comes to your acting career. The results are unquestionable.
You WILL feel more in control of your creative career. Your marketing tools WILL be better than they are today. Your network of support WILL grow.
All for the price of zero.
Yup.
And this is our FIFTH YEAR bringing you this spectacular goodness!
So, how do you join in? You head right over here and sign up!
You'll be getting a bunch o' emails, so be sure you whitelist our goodies. Seriously. Take all those steps even if you're sure you know how to fish mail out of your junk spaces. You will NOT want to miss a thing!
Wanna go ahead and start jamming with some of the brilliant creatives worldwide who will be along on this energy-filled journey to the next tier?
Yay!
Keep an eye on the #SMFAninjas hashtag at Twitter and Instagram! Join in the fun at the SMFA Ninjas Facebook group! Share these images (this one, or this one — or BOTH) with your friends to get more folks in on the fun. Or just pop your thoughts in the comments below so we can cheer you on as you skyrocket in so many ways before the year is through!
So excited to jam with you!
Let's DO this!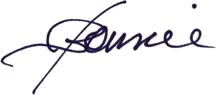 ---
Bonnie Gillespie is living her dreams by helping others figure out how to live theirs. Wanna work with Bon? Start here. Thanks!
(Visited 1,413 times, 1 visits today)