A few months back, I cast this amazing zombie webseries for Machinima, a hugely popular gaming site. Working with Cindi Rice, Andy Shapiro, Ralph Sanchez, and the brilliantly talented director Jarrett Lee Conaway was a true honor. (I didn't work closely with Bob Quinn or John Frank Rosenblum, but shout-outs to them as well, of course.)
The casting process was an enormous blast and casting the amazing Yousef Stevens, Ryan Welsh, Justin Giddings, Risdon Roberts, Dani Lennon, Phil Kruse, Dustin Coffey, Erin Fitzgerald, Bruce Robert Cole, Jason Nott, and Azmyth Kaminski was a highlight of my year.
It's not typical that casting directors get poster art and on-screen credit in a trailer (or in a gaming webseries itself, really), but I asked for what I get when I cast feature films and the producers took great care of me. I truly appreciate that. I wanna make sure I take care of my rockstar casting assistant for this project, Candice Marie Flournoy, whose help in the casting process was indispensable. HUGE thanks!
So, without further ado, let's check out the first two episodes, shall we? (Clicking the badass poster art, above, will also take you to the series channel at YouTube.) 32,000 views in the first four hours? Not bad, folks. Again, could not be more proud to have been a part of such a very cool experience. I'll never forget the day I showed up at Machinima for my interview. As I signed in, I looked at the names of the other casting directors they had interviewed earlier in the day and said to myself, "Girl, you have no shot at this gig."
And then I stopped the old "actor mind taffy" mindset in its tracks and said, "Gillespie, stop that! All you gotta do is get in the room." And I did. And here we are. What an awesome ride! Jarrett Lee Conaway is a superstar and Cindi Rice is not only a fantastic producer but a dear supporter since the days of the Cricket Feet Showcase. I am very fortunate to be a part of this community and even more excited that I can call these fine folks my friends.
Now… Bite Me, wouldja?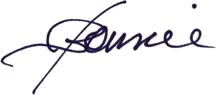 ---
Bonnie Gillespie is living her dreams by helping others figure out how to live theirs. Wanna work with Bon? Start here. Thanks!
(Visited 103 times, 1 visits today)