Charlsie, the astrologer, 1984.
In this photo, she is the age I am today. My beloved mother is holding her copy of A Course in Miracles, a series of teachings she was a part of from the very beginning, back when meetings were held in a circle on the rust shag carpet of our living room.
⠀
This second photo is a closeup from that same shoot. I remember being so proud of her, finally ready to have photos taken and business cards printed and more visibility around her astrology business, after keeping it on the DL since she was first paid $20 for a reading in 1977… and then labeled a witch by her old friends. 🔮 💫 💗
⠀
This third photo is from before we moved from the south side to the north side of Atlanta. This is how I remember momma the most: one leg tucked under her bootie… the same way I sit. Hair permed and frosted. Casual, comfortable, open for the next convo anyone needed to have.
God, she loved learning just like I do. There's a hunger for going deep and exploring and GROWING. I love sharing that with her. 🤓 ❤️ 💯
⠀

This fourth photo is of mom in that Hapeville house (again, probably 1980-ish) at her desk, barefoot (again, just like me, always), on the phone with a client.
I remember loving that she was able to work from home and stop stressing about trying to bring in money from little jobs that would still allow her to take me to and pick me up from school every day (something that was VERY important to her to do; she would start my day with, "Make it a good day!" and then have such openness for my sharing — downloading allllllll the things I learned that day — as we drove the couple of miles home).
⠀

This final photo is of her at her dear friend's home, laughing heartily, as she so often did. Her friends LOVED having her over because she could share forever about what their charts showed, and of course she loved learning all the things these friends taught her through those readings.
⠀
🌟 This collection feels really RIGHT for where I am with mom right now. The work of building The Astrologer's Daughter and growing in whole new — but not at all new — ways feels so connected with my sweet mother, so deeply.
⠀
20 years ago today, in the wee hours, my beloved mother passed away from pancreatic cancer 20 days after diagnosis. She was 67. I was 30.
⠀
It's fascinating to become the ages I have the most vivid memories of my mother being.
This is alignment. 🕊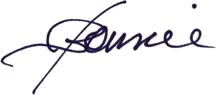 ---
Enoughness is an inside job… and sometimes you need a guide to find your way there. Let Bonnie Gillespie get you started.
(Visited 118 times, 1 visits today)