Last night I started a crystals class with Pink Heart Healing. Most of my collection is Charlsie's collection.
What I've acquired before and since mom died is scattered among these, including gifts from Rachel Lang, Aliza Rose, Janet Tscha, and Jennii Vo Le. (Thanks, glorious creatures! I love y'all.)
Click to view at Instagram.
I'm enjoying getting to know these babies and beauties and bestowers of so much connection.
My homework assignment from Beth Ann's class is to sleep with one for the week.
Do you sleep with crystals? Wear them? Grid them? Connect with them?
I'm new to this part of the convo, but I've loved using the Rock Identifier app to learn WHAT my momma gave me. I have a LOT of amethyst! And jasper!
Not pictured: Moldavite. It has its own special place since it's so EXTRA energetically. And extra-terrestrial, of course. 😉
Want more woo? My free series, What Your Birthday Says About You, is here. Enjoy!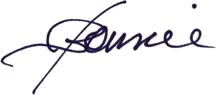 ---
Bonnie Gillespie is living her dreams by helping others figure out how to live theirs. Wanna work with Bon? Start here. Thanks!
(Visited 44 times, 1 visits today)