You may know I've been on a deep mind-body healing journey for almost 18 months.
This experience has changed me in many ways. One of those ways is that I am now obsessed with how the brain works.
I was already a flow theory junkie (*hai* Mihaly Csikszentmihalyi Fan Club!!) so leaning into the ways we can get the most out of our neurological playgrounds has always been the kind of thing I could geek out on for DAYS.
What's fascinating to me in this new level of deep-diving I've been doing is how we get these deep ridges for the negative. How we're evolutionarily wired to look for danger.
Pretty simple: Our primary function as humans is to NOT DIE. So, we're carrying around these brains that are built to look for anything that could kill us and make the rest of our system go into get-the-hell-out-of-this-situation mode immediately. When we see a stick that could be a snake, our brain goes, "SNAKE! POISON! DANGER!" Even though it's just a stick.
Problem is, we've crafted lifestyles that are kicked up into overdrive in the stress department way more than we were created to face. It's not just the stress of finances or politics or complicated relationships or social justice. It's addictive loops that are designed into our regular stops online or in apps, created to heighten the primal danger response — Did someone hit LIKE on my post? Did they hit the SAD face? The ANGRY face? Oh God. All the FOMO! I'd better go check! — in ridiculously effective ways.
If you think I'm reaching with this, do me a favor and rearrange the apps on your phone. Just put a few of 'em in totally new places. Watch yourself — MANY times per day — go to the old place and even see yourself doing it while your eyes send the signal to your brain to try and stop you because, "The app's not there. I moved it over here!" but the rhythm for the instinct and the low-grade anxiety you're feeling over needing to get there, un-nest all those replies they've cleverly made take *interaction* for you to get to see, go back again because they are showing 5 people have seen your post but there are no likes yet… what's wrong? (What's "wrong" is they've programmed the app to not reveal your like count to you 'til you've been back after going away, then come back AGAIN. They're letting you build up the neuralpathways for addiction to their platform.) Deep. Primal. Shit.
Okay, so neuropsychologist Donald Hebb said, "Neurons that fire together wire together." What that means is that any time we have a thought that combines with a feeling, we've created a nice fat story to chew on. (More on sensation vs. story in my podcast here.)
And stories are very effective ways to create realities. You know that, of course. You create stories for a living. 😉 You count on these stories being real.
The brilliant Bessel van der Kolk talks about how we actually create deep ridges in our brains FOR danger. Essentially, while we are in some negative situation for the first time, our brain has neurons busily firing away, creating a story that's very richly detailed so it'll STICK easily (there's that "wiring together" thing) so that *during* the negative experience, we're prepping our brain with very easily-traveled tracks for worry about similar negative experiences to come.
We're pre-paving our realities to more easily perceive danger WHILE we are in the thick of the first negative experience.
In my most recent advanced mind-body healing discussion group (OMG, I'm in the "advanced" class! We're joking that we don't know if that means we're at an advanced level of understanding all of this or if it means we're the really sad-sack cases of too much pain to hang with normal people), our awesome doctor said that part of our work is telling the story of how GREAT things are. How much better we're feeling. How much progress we've made.
Dr. Stracks actually said, "We follow the narrative we create. Our brains are designed to believe our most-told stories." He continued to say that outcome independence is important in this. "Don't look for the result right away," he said.
I was quick to point out that this was all sounding mighty Law of Attraction to me (I'm the resident woo-woo representative in our group) and the wire together/fire together explanation tied it all together: We create stories out of our experiences to make them easier to recall. We crave pattern recognition and we get that more efficiently thanks to those stories. And our brains by design are creating bigger stories faster about the things that could kill us.
Even when those things aren't real.
So our work is to meet that natural instinct with our own healthy dose of storytelling about the things we WANT to be real. The life we say we want to live. We can't just want it; we have to create a story out of it. Since we follow the narrative we create, the stories we tell ourselves become the most important ones of all. They become our daily lives.
Two quick things before I wrap up today. One, I hope you'll come join me on Friday the 21st at 1:30pm PDT for my next Facebook Live broadcast. (Yes, I'll push it to my YouTube channel too.) Topic: "Are you handing them your NO?" You might be making it all too easy for your buyers to say NO to you. Let's fix that stuff up in this fun livestream! You can keep up with all my events right here, BTW.
Two, if you're alumni of the Self-Management for Actors work, consider applying for my elite mastermind program Expansive Capacity. Our topic for the month of July is your relationship with time. This is a biggie if you've ever felt like the clock is ticking away and you're a bit out of control over it all. You're not. We're going to redefine the role of time in your life with this amazingly cool work!
Thanks for being a part of my story, y'all.
Truly, it's a blast getting to jam with you about so much cool stuff!
Got comments on today's BonBlast? Plop 'em in just below! Can't wait to "yes, and…" with you!
Much love,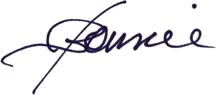 ---
Enoughness is an inside job… and sometimes you need a guide to find your way there. Let Bonnie Gillespie get you started.
(Visited 331 times, 1 visits today)