Those of us who live in Los Angeles sometimes may forget we live in a "factory town." We have one major business: Entertainment. Sure, we have a lot of other big businesses too — this is a huge place, after all — but it's almost assured that every waiter will have a SAG card, every bartender will have a screenplay, every barista will have a relative back home, begging: "Please, stop this foolishness and come home."
Well, I've been thrilled to have the opportunity to tour around with the Self-Management for Actors Seminars in recent years — more frequently than ever in these last few months — doing events with SAG Foundation, teaching at acting studios, speaking at colleges and universities, and working one-on-one with actors worldwide. One of my favorite things about getting to do all of this jetsetting has been the lovely reminder of what it's like to be in a place where "the industry" is NOT show business.
Every cab ride is a chance to hear someone's opinion on our business. "Where ya here from? Oh? Hollywood? Welllllllllll, how 'bout that! Do you know Tom Cruise?" Every meal includes the opportunity to eavesdrop on a conversation like this one: "Do you watch that Big Bang Theory? I hear that Sheldon Cooper actor has the Aspersers. Bless his heart." And every airport waiting area is a place to hear folks talk about how much they LOVE this commercial or HATE that commercial or actually changed insurance companies because of "the cute girl" in that other commercial.
An evening of downtime in a hotel room becomes a TiVo-free showcase of what's actually on TV, rather than what's in your Netflix queue or what's saved up on the DVR. And local news isn't disproportionately skewed toward entertainment-related stories. What is covered about our business tends to come from junkets and other "canned" interview opportunities for the local newscasters. (Oh, and the weathermen have both more to talk about and much more reasonable names and hairstyles.)
Ours is a factory town! We eat, sleep, breathe the business, and every conversation on which we may eavesdrop at a restaurant, coffee shop, or common plaza involves a development deal, scoop on a star's rehab status, or strategizing for getting a project greenlit. I love that!
But I also really love hearing conversations about politics (more stimulating topics in some cities than others, mind you), sports (yes, this Linsanity is phenomenal), struggles and victories related to jobs in other industries, and LIFE beyond the storytelling dream.
If nothing else, it's a delightful reminder of why we do this and for whom we do it. It's a reminder (like the one I had on SMFA book tour, 2004, which I described here) that not everyone is looking for their big break. It's a chance to have the concierge marvel at the fact that you're about to go speak to a room filled with local actors, when she gets nervous having to speak at the weekly meeting here at the hotel. To hear someone who quakes with fear over having to share a status report with her co-workers gush about how brave actors must be to crave the spotlight, to learn all those lines, to move us with their gifts… well, that's pretty dang awesome.
If you're feeling like your gifts aren't valued, get out of town for a while. Connect with people who roll around on a plastic pad behind a desk for a living — and not while they're trying to close deals on their Bluetooth earpieces. Connect with people who drive cabs — and not because that can be a flexible survival job on third shift. Connect with people who value actors for what they bring to THEIR world.
Then come back to Hollywood and book like a machine!
NOTE: Members of Hollywood Happy Hour have already heard about this, but I want to be sure y'all know about it even if you're not a member — But, hey, why aren't you a member? — Actors Access, CastingAbout, and HHH are hosting a FREE event called "Secrets of the Casting Process" on Monday, February 27th, at 6:30pm in West Los Angeles. There will be a free reception immediately following.
We'll be showing you behind-the-scenes action from "the other side" of the casting process than the one you're used to via your Actors Access account. We'll also talk about ninja targeting tips and how to best use your CastingAbout membership and IMDb-Pro to get to marketing yourself at your very best!
The event is free, but you must RSVP. Shoot an email to eventrsvp@breakdownservices.com to get on the list. This event will fill up! Thanks and see y'all there!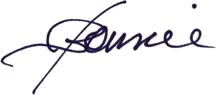 ---
Bonnie Gillespie is living her dreams by helping others figure out how to live theirs. Wanna work with Bon? Start here. Thanks!
---
Originally published by Actors Access at http://more.showfax.com/columns/avoice/archives/001464.html. Please support the many wonderful resources provided by the Breakdown Services family. This posting is the author's personal archive.
(Visited 39 times, 1 visits today)