Hi Bonnie,
Great to meet you at the Harvard showcase panel! I believe Perry introduced us — I'm an alum. Thanks for sharing your insights; great stuff. Especially your thoughts on building community and being educated about what's going on in the industry.
Read the article on turning buyers into sellers, love it!
It fuels my confidence when you make me remember that many people have already "bought" my work. Also been meaning to read The Tipping Point; I think I'll check that out this week.
Thanks for your inspiration!
All best,
Lisa Maley
Excellent! Thanks for the email hello, Lisa. It was good to meet you and I'm glad you could stick around for some of the talk. Those are always such fun!
Re: The Tipping Point, you'll love the read. It really is important to focus on the "1000 True Fans" concept (another great read) and not worry about all the non-buyers out there. We will ALWAYS have more non-buyers than buyers (even Meryl Streep does) so our need to focus on them is actually counterproductive, yet we start out as creatives focused on those folks because of the power structure in an industry that is CHANGING (thank goodness). 🙂
So glad you enjoyed the read and the discussion last week! Rock on and keep building a better Hollywood!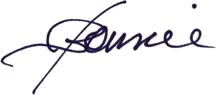 ---
Bonnie Gillespie is living her dreams by helping others figure out how to live theirs. Wanna work with Bon? Start here. Thanks!
---
Originally published by Actors Access at http://more.showfax.com/columns/avoice/archives/001967.html. Please support the many wonderful resources provided by the Breakdown Services family. This posting is the author's personal archive.
(Visited 45 times, 1 visits today)