So, I've been doing a lot of thinking. We've opened registration on our five-week SMFA Foundations class in Los Angeles because, at the last Thirsty Third Thursday, Keith and I were bombarded with, "When is your next in-person class?!?" "I wanna get in on your next ongoing class!" "Please, bring back your in-person class! I'm sooo in!"
Armed with such enthusiasm and love for the class we adore, we announced a new round, February 12th through March 12th. I alerted the mailing list. I tweeted. I Facebooked. I Google+ed. And here we are a little more than a week out just over two weeks out (we've pushed class back a week to accommodate two new ninjas) with not enough folks enrolled to cover rent on the space, much less to have a thriving, expansive experience together.
This is beyond frustrating. I remember a time when we had to turn away up to 28 actors per cycle of class, because it had gotten so popular and we just didn't have enough room to accommodate everyone (nor did a class size of over 20 really work for all that we cover in five weeks). From November of 2008 through March of 2013, with *very few* weeks off here and there for me to travel to other cities and teach Self-Management for Actors around the world, we held weekly classes… even three sessions per week at some points, because the demand was so great.
Now, slowing down the weekly… WEEKLY… WEEKLY of it all so that I could travel and offer courses online and deal with the demand for private coaching sessions *was* a good decision, but something about the momentum of those weekly classes kept them always full. Until last year. We launched three cycles of SMFA Foundations after April of 2013 and had to call all three off. I conducted an survey of everyone on the "let me know about classes" mailing list to find out, "Okay… is it a date thing? WHEN do y'all want the class?" Of course, everyone wants a different day of the week, a different time of day, or is out of town for part of the year, or, or, or….
More than anything, I heard, "I'm implementing! I don't need to come back right now. You've taught me so much. I'm putting it to work." But what about all the actors new-to-LA who show up to Thirsty Third Thursday talking about how they've heard that my classes are a *must do*? Are they all talk? My alumni — many many many of 'em — do indeed jump a tier then join me for private coaching, because they don't need the weekly class anymore. Now they need to be drilled on working the pressline at their film's premiere.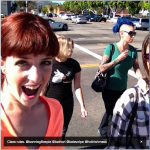 That's awesome! On *many* levels! Believe me, it's the best hourly rate I get, working with actors, but what sets me on FIRE is making connections. What lights me UP is helping people jam with one another, get inspired by the creative ideas that flow during our classes, and then go off and make magic together, using all the tools I helped bring into their lives.
So, here I sit, just over a week away (we've just shifted one week to accommodate two new ninjas) two weeks from the start of our next SMFA Foundations course in Los Angeles, fully aware that without more participants, I'll be calling it off soon. Again. And I've decided, if that comes to pass, that's it. I'm done. The emotion and frustration and anticipation and let-down (not to mention how much it SUCKS to disappoint those who *did* enroll, seeing how excited they were for a class that now isn't happening) is just too much for this old broad.
You know me: I'll keep working on something. I'll shift my energy into our guided mastermind groups and creating more exciting downloadables for actors around the world. I'll devote this time to my awesome private coaching clients. It's fine.
But I'm writing this post because I wanted a place to point actors who ask, "When is your next ongoing class opening up?" I understand I killed off the momentum we once had, by trying to build in "breaks" during which I could travel to teach and work with private coaching clients outside of LA. I understand that there is power to a seriously, ongoing, never-really-stops-being-available weekly class. But after this many subsequent attempts to populate the course — and after all the TALK (but no action) on the part of the wonderful actors I'm here to serve — I just have the overwhelming feeling that it's time to shift gears.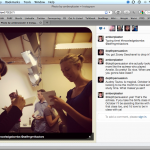 If you're seeing this post in the last week of January, 2014 or the first week of February 2014, knock yourself out sending people to enroll and join us for the last-ever SMFA Foundations five-week course, in which we work through the four pillars of Self-Management for Actors (type and brand; targeting casting directors, talent agents, and managers; content creation and incorporating; and pitching and networking). We even offer an affiliate program because we so appreciate your referrals.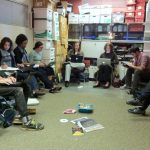 I've been incredibly fortunate to work with so many thousands of actors over the years. These in-person classes have always been some of my very favorite experiences because of the magic that comes from our spontaneous moments together. I will never forget our time in the circle. Some of the most memorable moments of my life have taken place in our classes. I'm sorry to know the momentum for these offerings has waned. But I know there are other adventures to come. There always are. 😉
So, this post is a thank-you. It is an announcement. And it is a call to action. I'd love to fill our last class up… and I'd love to hear what you crave next, from the world of Self-Management for Actors. Change is… change! And it's the only thing we know to expect, for sure, in life. Onward!
How do you deal with change? Do you get excited about what's to come? Do you mourn what's no longer a part of your life? I understand that some businesses have someone on staff called the "change strategist." Maybe it's time to look into that. 😉 I'd love to hear your thoughts in the comments below.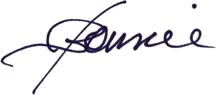 ---
Bonnie Gillespie is living her dreams by helping others figure out how to live theirs. Wanna work with Bon? Start here. Thanks!
(Visited 114 times, 1 visits today)