Sometimes on social media I notice things that make it clear that *my* relationship with social media is not typical.
I see posts about comparison. I see comments about how people should be kinder to one another. I see "I don't know who needs to see this" way overused (as if THAT PHRASE makes what follows it feel less self-righteously advicey somehow).
And as I talk with brilliant leaders in our membership jam sessions, I get the sense that the reality of being on Instagram, Twitter, Facebook, et. al., has somehow become all about how to make the experience LESS painful.
Wow.
Are people intentionally spending a ridiculous amount of hours at places that MAKE THEM FEEL BAD?
Seems like.
And when I share how I've been friendsless at Facebook for a decade yet I still have a 13K+ member group and a 11K+ follower business page — so, clearly, my specific, PURPOSEFUL, use of the platform has not harmed my ability to grow an audience there — jaws drop, and I hear, "Yeah, but I could *never* do that. What would my [insert "friends" or "family" or whatever here] think if I disconnected from them at Facebook?"
Hon. If a website created by the ass-hat that is Mark Zuckerberg is the thread that holds your relationship together, you weren't all that close anyway.
Even at platforms beyond Facebook, I find the STRESS of social media in others' lives to be fascinating.
So let me share the three words I say to myself before I visit any social media:
"Creator, not consumer."
I take a deep breath. I *mindfully* enter the app. I skim a few things in case there's something in the feed that inspires me or in case I see a connection I'd like to take a moment to authentically nurture. I tend to anything OF SUBSTANCE in my @ mentions. I post if I'd like to post. I leave.
"Creator, not consumer."
Even before I go in, I have set myself up for success with this.
1. I follow hashtags more than people. This is a phenomenal curator for my social media experience. I *miss* things that would actually crush my heart to see right now. No, this is not putting my head in the sand; this is me CHOOSING when I go to see the state of the world so I can actually DO SOMETHING about what I see (vs. being turned into a sobbing pile of goo over it all, every time). Because when we let the algorithm determine our experience, we're basically sitting, strapped to a chair unable to reach the remote, while a TV puts in front of us programming we cannot turn off. We would never do that in our livingroom, yet we do that with our most intimate gadget that we spend the most time with every day. Think about that.
2. I don't worry about the "other" DM box. Sure, once a fortnight I'll skim it to be sure there's nothing that leads to joy or money or both in that hidden spot where messages go when I'm not following the person who has sent them (and I follow VERY few people at Twitter and Instagram; no one at Facebook), because if someone actually wants to reach me, there are approximately 1234567890 ways to do so that are more direct, faster, and more appropriate than a social media "other" DM inbox.
3. I unfollow easily. Meaning, there's always someone on the bubble. 😉 I'll see something in my regular drive-by at social and it'll make me raise an eyebrow or cock my head in a weird way. It'll hit me in my gut. It'll engage a part of me that wants to correct a mistake or fix a problem or otherwise plug IN at a place that I absolutely do NOT need to plug into. It's like I keep a "three strikes" tally in some corner of my brain (or maybe it's my gut), and one day I'll see the thing that feels like that third strike and I'm quick on the UNFOLLOW button. If I later miss something about that person's content that I'm not seeing through the hashtags I follow, I can always follow them again. More likely, I can think of them, purposely navigate to their feed, see what they've been up to, leave a comment or a heart or whatever, and then move on.
4. I show up to POST. Whether it's mine (something original that provides insight into my brand or my offerings or my life in some way), someone else's (something that inspires me or informs me or otherwise delights me enough to want others to see it too), or a wildcard post (something that just keeps me in the algorithm and creates engagement — holy balls at the "Is a fudgesicle a type of popsicle?" debate at Twitter the other day), I show up as a creator, not consumer. The consuming is a side-effect of being on the platform, and like most side-effects, it should not — and does not — take up MORE of my time than the original purpose of my visit. When side-effects have more momentum than the original, intended function of the drug, it's time to sober up, y'all!
5. I have fun. Like with all things, if I'm not having fun, I really have to ask myself why I'm doing it. Look, there's a LOT of stuff in life that is not fun. There's a LOT of stuff we get to tackle in life that is not optional. There's also a LOT of stuff that we know is important enough that we do it even though it's decidedly NOT fun (because the greater good that comes from it IS worth the investment). Social media? It — alone — is not something that's gonna change our lives in dramatic, positive ways, for the most part.
Think about it: Most of us have spent more hours on social media than we spent in college. By double. Yup. Do the math. It's real.
Heck, you may spend more time on social media than you spend in your most treasured relationship in this lifetime.
And is it worth it?
In the way you currently use it? Probably not. In fact, for some folks, overuse of social media actually poisons the potential for the most glorious possible levels of our relationships, as it impacts our ability to BE the inspiring artists and storytellers we were born to be.
But spend less time there? Go in purposeful? Remind yourself "Creator, not consumer" first? Now we're talking. Now social media can be worth a lot in our lives.
Not only because we're going in purposefully and in ways that are not about being the data that the platform sells all over the world, not only because we're going in to share something we've created or curated, not only because we're going in to connect authentically and do research for our next creations, but because we're spending less time there since it's the place we PUT our stuff… not the place we see allllllllll the stuff that others PUT there.
Imagine we're visual artists and social media is an infinite museum. How inspiring is OUR artwork if we're not spending time on creating it… and instead all we're doing is consuming allllllllll the other artwork in that museum where we want our most inspiring masterpieces to be talked about?
(And that's me giving what's being posted on social media a *lot* of credit. We all KNOW not much of it rises to museum-level status.)
How can you begin to use social media more purposefully?
Will you try my methods? Share some of your own? Suggest your best tips in the comments, won't you?
Heck, come by when I do my next livestream (on Tuesday the 1st at Facebook or at YouTube at 1pm PDT [translate that time to your local time here]) and we'll chat about this then! I'm going to be diving in on how to make the most of the time we've got left in 2020 (um… something like 432 more days, 😉 if my calendar is correct). [REPLAY BELOW]
I have some exciting news to share but I'm not sure everything will be ready by Tuesday's livestream. I'm writing these words as a means of lighting a fire under my butt to be the creator (not consumer) I know I can be right now. Here's hoping I'm able to share a few bits when we connect on the livestream!
Meanwhile, I'll see you in the comments just below! 🙂
'til then,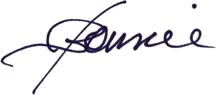 ---
Enoughness is an inside job… and sometimes you need a guide to find your way there. Let Bonnie Gillespie get you started.
"Creator, not consumer" = Bonnie Gillespie's Social Media DETOX
(Visited 530 times, 1 visits today)