Recently at our Self-Management for Actors Facebook group, I mentioned going more and more off the grid. I was quickly asked to elaborate, as it seems quite a few folks fantasize about being less attached to their gadgets. So, here it is.
In 2009, I stumbled across this post by Havi Brooks about going off email. I was inspired, intrigued, and absolutely certain that would never work for me.
My email address had been in the footer of my weekly column since 1999. There was no way I could "go dark" like that, as far as email was concerned. But every now and then I would go back and read Havi's post, fantasize about not being pelted with emails all day, and maybe take one more step toward making my life a bit more like that.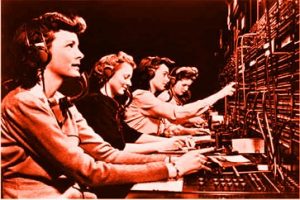 Starting in 2011, I'd pass off more emails to my team to answer on my behalf, using lovingly-crafted templates that cover a huge chunk of the type of contact I receive in my inbox daily.
From there, I'd do more interaction in our SMFA Talkback forums and at the aforementioned Facebook group and on Twitter in an attempt to drive engagement to more public (though still vetted, so not *truly* public) places.
In 2014, I'd bring free SMFA Tune-Up calls into the picture so we could have quarterly jam sessions that serve hundreds at once rather than attempting my least favorite thing that I am asked (daily) to do: INBOX COACHING.
(An aside, here: It's not that I *hate* inbox coaching — in fact, it's the answering of many actor emails and message board posts in the earliest years of my columns that led to Self-Management for Actors in the first place, so I understand the value of such exchanges not just for the recipient, but for me as well — it's that it's incredibly inefficient. And now that I know there is NO question an actor has EVER asked that will not assist another actor in the witnessing of it being answered, I am particularly averse to inbox coaching. So much so that I simply WILL NOT do it. Period.)
(That boundary has been a tough one to create and maintain. It's a muscle that I continue to strengthen.)
In 2015, I'd change my email address and set up an auto-responder to handle rerouting of the majority of the emails trying to get to me. I'd be so present in places elsewhere online that it would become clear that email was the *least* effective way to get in touch with me.
And then it happened…
On March 4th of 2016, I went swimming with my phone.
Let me clarify: While in our beloved Desert Hot Springs getaway, as I played the role of the hostess who drank the mostest, I decided to spend an hour soaking in a mineral springs hot tub with my iPhone tucked into the bra of my swimsuit the whole time.
Yeah.
I was that girl.
And it took days to recover any sort of technology — as we were out of town and it was a celebratory weekend for the hubs' half-century and the priority was absolutely NOT replacing my gadget or finding a way to get access to anyone other than those who were gathered with us, eating, drinking, and laughing merrily.
Something happened over the course of those tech-free days.
I got very clear that it is not only possible to go days without knowing what's happening in the world, it's delicious.
No, I would not be able to catch up with every tweet, every Facebook group post, every photo at Instagram, every comment, every "like," every text (mostly because those were lost forever) and I had to let the OCD perfectionist in me die a little because there was just no other option where "catching up" was concerned.
And everything was just fine. Anyone who needed to reach me reached out again. Anything I needed to see I ended up seeing. Absolutely no big deal.
So, here's the a-ha moment I had while I was completely unreachable, on an acre of land in the high desert: Notifications are the devil.
I'm not talking about that notification you get when you're closing Microsoft Word and haven't saved your document recently — that's a great notification and its purpose is pure. I'm talking about "someone liked your photo" and "someone retweeted your tweet" and "someone replied to your comment" and other such nonsense that most people have popping up on their gadgets aaaaallllllllllll the time.
Let's think about the purpose of these notifications. It's not to tell us anything important is happening; it's to addict us to the app.
It's to keep us checking in, checking back, staying plugged in… so they can keep selling us stuff while making us feel as though we're connected with our community.
I'll never forget reading about "the phone stack" years ago. You place your phones in the center of the table at dinner and the first person who reaches for his or her gadget during the meal picks up the check. Now, I've never had to participate in such a thing because I never have my phone out. I just don't have a muscle for using it like most people do.
I didn't set up my phone to be something anyone other than Keith could call or text until late 2012. It was a one-person-only-has-my-number device, and he could let me know if someone actually needed me vs. someone was certain they urgently needed me but was indeed mistaken. (It was almost always the latter.)
So, that certainly helped me never develop the muscle for addiction to notifications of *any* kind, really. But breaking free from that addiction is not all that tough. It just takes practice. And learning that the world doesn't die just because you stop looking for its meaning in your phone? That helps.
Now I use the "do not disturb" function liberally. During meetings and while being present for all sorts of delicious in-person things in my life, I go onto DND mode. I also have set hours every night during which only my "favorites" can get through to me via phone or text. How many favorites do I have? Exactly two. My husband and my stepson.
Of course actors need to be reached by their agents and that means you can have more "favorites" than I do and still make this work. Be accessible to those folks all the time. Everyone else can wait an hour. Seriously. Even your very best friend. You'll see her text *if* you happen to pick up your phone to check for something manually while you're on "do not disturb." You can decide then whether you need to get back to it right away or wait 'til you're officially BACK from DND time.
Honestly, my phone stays on DND mode *most* of the time. I'm not a surgeon who is getting called in to help with a life-saving emergency. Everything can wait 'til I'm ready to check in with my gadget.
Here's what I want you to try — if getting some of your techno-sanity back is a priority: Use DND every night from two hours before you usually go to bed 'til two hours after you usually get up. Those buffer hours are important. They let you deal with things like getting wound down for a restful night's sleep and they let you set the intention for your day without starting from a place of REACTION to what you learn has happened while you've slept. Use those hours for journaling, yoga, meditation, eating a beautiful meal, going for a walk, creating something, moving a project forward, being present.
The next thing I want you to try is turning off notifications. I know. You thought I was going to ask you to uninstall Facebook and other such apps from your phone. Sure. That works too but it's extreme and not terribly realistic for most folks. Let's start with the step of just turning off notifications on everything other than your phone and texts, since that's where folks may reach out to you for work or actual real-life stuff that matters.
Set specific hours that are your "do a lap" times for social media whether on your phone or your computer. Stick to that start *and stop* time! And when you worry you're missing out by only giving yourself an hour a day (for example — you could actually manage far less time on social media per day but you may not want to at first) to check out these spaces, I want you to consider this: The more interest you have in what everyone else is doing, the more you tell the universe, "Everyone else is more interesting than I am. What I've got going on pales in comparison to what they're doing."
Ask yourself if you want to work toward what you want to be in the world or if you'd rather spend time looking at what others are SAYING they're being in the world. (You do know that what they're putting out there is only what they SAY they're being. It's spin, plain and simple. And you buy into it every time you let a notification pull you out of a creative writing sprint, stop you from getting submissions done, or interrupt your planning for creating a passive income side hustle job that frees you up more hours of the day once launched.)

Unplugging isn't easy (I detailed my departure from Facebook in 2010 here — just page back to get to the beginning of the process) but it's totally do-able. My life is no less splendid due to lack of a Facebook page for more than five years. Not joining Instagram 'til November of 2015 didn't make the time before that less wonderful. Nor has my life had more meaning since I've joined. I just now am aware of more fan pics going up for my book. That's nice.
And because I have a strong muscle for not giving a crap about what's going on with others *so much* that I need to have my REAL LIFE interrupted to hear about it, I find great joy when I DO check in.
Think about that. I *enjoy* my laps through social media and my inbox — which only cycles through and checks email a few times a day, not every few minutes like most folks tend to set theirs up to do — because these laps are on my schedule. They fit into the full and gorgeous life I am living away from technology. They don't run it.
Lemmeknow what you think if you try some of this! Or if you have other tips of your own to share! I'd love to know! 🙂
Let's use technology for the tool that it is rather than as the boss of us.
Unplug, babe. Doing so is good for us all!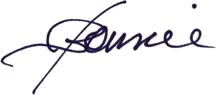 ---
Bonnie Gillespie is living her dreams by helping others figure out how to live theirs. Wanna work with Bon? Start here. Thanks!
(Visited 155 times, 1 visits today)