Sometimes I go full-on Sloth & Slug. Do you ever do that?
It's when there's just NO energy for doing… anything, really. So, I sleep and I lie around and I do a lot of nothing.
Problem is, as an overachieving perfectionist who's always been a good soldier to dominant culture, it doesn't take long for some part of my brain to start barking at me about how WRONG it is for me to be in Sloth & Slug mode.
Good news: I've gotten VERY GOOD at recognizing when I'm hearing the voice of my best self whispering things to me and when I'm hearing the very practiced voice of late-capitalist, consumeristic, racist, misogynist, ableist, homophobic, cis-het-straight white supremacist hustle culture yelling at me instead.
And the voice in my head that hates it when I REST, RELAX, RESTORE? That's not the voice of my best self. The voice of my best self knows that I've been overworking for decades and that even if I hadn't been, refilling the well is allowed. Downtime is required for the uptime to even BE uptime. Creativity requires a well to draw from. And while we know that pain and struggle and darkness provides a LOT of material for our creative process, we simply cannot EXECUTE the expression of all that material without being well-rested.
I was chatting with some brilliant people in one of my more woo-woo communities recently about Sloth & Slug, and one of them mentioned that sounds like a hipster bar. "Meet me at the Sloth & Slug!" Ha ha! I love it.
The best part about hanging out at the Sloth & Slug is that it's kind of impossible to LIVE THERE. There's a voice inside us that picks on us about even *getting* into that state, threatening us about how we live there now and the thing is, it's just not true. Just like when we get really SICK, we may go a while without bathing, changing clothes, or even brushing our teeth!! But eventually… the will to live pushes through and we get just strong enough through all our illness to clean ourselves up and start fresh on some level.
Same is true about Sloth & Slug. Hell, same is true about high-achieving perfectionist! We simply cannot stay in any of those states forEVER. To be human *is* to fluctuate in our state of being.
So, how can you be kind to yourself about Sloth & Slug time? How can you make it not just okay, but fun? How can you allow the levels of being creative AND kind to yourself? Share with me just below! I'd love to celebrate your creativity in all its forms.
If you read this far for the latest in Mala cuteness: here we are sleeping Monday, sleeping Saturday, being beautiful on Friday, making mischief on Thursday, exploring the crate on Tuesday, and being super cute last Monday. Mala goes to the V-E-T tomorrow for a 10-week check-up and some shots that will allow us to go OUTSIDE for more world-expanding adventures! Gah! Puppy loving is the BEST loving!!
So much (puppy) love flowing your way,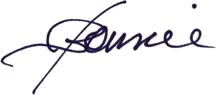 ---
Bonnie Gillespie is living her dreams by helping others figure out how to live theirs. Wanna work with Bon? Start here. Thanks!
(Visited 147 times, 1 visits today)