This is from a series at our Chart Harmony Discord server… scroll down for the link if you'd like to join us there for all the good convos we have going on there. 😉
On Monday the 8th a little before 12pm PDT, we shift into our Capricorn Moon. If you've been feeling kind of lazy, overwhelmed, or just OVER IT, this shift has the potential to kick your bootie into high gear for putting in the werk! 😉 To honor our Cardinal Earth sign…
~ do something you "should" do (Saturn is for shoulds, and Saturn rules Capricorn)
~ create structure, make a plan, build a budget
~ do a workout that highlights your back and your bones (like weightlifting)
~ sip bone broth
~ take on a leadership position
~ push past your (perceived) limitations (they're fictional, anyway)
~ connect with an ancestor by creating space for them on your altar
As always, BONUS POINTS for taking a look at where this Capricorn Moon shows up in your chart, house-wise. Whatever house is aligned with Capricorn in your chart, you can expect some extra energy the next couple o' days as we continue to build to our Full Moon in Aquarius later this week. ❤️
Not sure about which house hosts your Capricorn center? Grab my free training — What Your Birthday Says About You — here! I've gotchuu! And if you'd like to join our free community for having these discussions on the daily, our Discord is here. Yay!
I was asked at Discord to expound on the whole "Capricorn = connecting with ancestors" part of the above and here's what I had to say on that:
Saturn is our planet of shoulds. It's as far as the universe went, back before humans developed technology to see beyond the naked eye's POV. It is structure. It is "Daddy Saturn" — the father of the solar system as we once knew it. The Moon is mother. Capricorn is dad; Cancer is mom.
These two are opposite signs and they balance out the roles of the traditional binary parenting story. Also, Saturn is (traditionally) the farthest out entity and the Moon is the closest in. We're meant to feel as though the Moon can even be US (our guts) and Saturn is untouchable, so far away and keeping us in check.
So, when we consider our ancestors — especially way back before anyone knew of anything beyond Saturn — their world represents the structure of our world today. They set the framework for who we could be, just like we're setting the framework for how future generations could be.
When we want to connect with ancestors, Saturn and Capricorn — especially when we have a Capricorn Moon (to merge the two family energies) — help connect us to that space from long before we were even a concept to our family culture. There's a more open portal to the past when we're in Saturn transits or Capricorn Moons. ❤️
Enjoy the connection!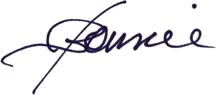 ---
Bonnie Gillespie is living her dreams by helping others figure out how to live theirs. Wanna work with Bon? Start here. Thanks!
(Visited 93 times, 1 visits today)