So, two weeks ago, I opened up the Your Turn section for the month of July to actor introductions. I asked you to share:
How you'd pitch yourself if someone invited you into the room and said, "So, tell me about yourself," in one of those great actor meetings.
How and when you first came across The Actors Voice.
What would bring more value to the column for you, as a reader.
So, with those goals in mind, let's meet Jen Ponton.
Hey Bon!
Oh, I just love how seriously cherished you are by all these actor intros. I know that if our paths cross in the future, I'm just gonna give you a big ol' hug.
So, let's get to it! I started reading your column in 2004 or 2005. It was pretty early on in the game. I was putting out my feelers in the new online submission sites, and I would do a huge Bonnie binge, then disappear for a bit. That's been the way it's gone for the last five years. 🙂 (Holy cow.) I've read each and every column! I just love them. You're such an advocate! Now, I get an awful lot from your column, and I find little room for improvement. That said, I think the only way it would work more for me is if it had a bit more for we New Yorkers. While all of the actor horsesense applies to us, I would love some NY-centric advise (that's more regular than the goodies we get in The Actors Voice: POV).
My pitch: I'm a blonde Tracy Turnblad! Fat, bubbly, assertive, animated, and quirky, with great comedic timing. When not cast in lead roles (like in a certain movie that rhymes with 'rare-spray'), I'm the wacky best friend or sidekick — and that's when I really get to show the funny. I was described as "a twinkly, engaging, ample-yet-shapely blonde cupcake," and boy do I love that! I'm a proud New Jerseyan and work the scene in NYC — my passion above all is theatre, and I really love doing new works that highlight the outcasts and weird kids. I also love me some theatre/musical classics, and when I no longer look 12, I will make a kickass Mrs. Lovett. (I am also an avid horror fan… which I think is my "back pocket weirdo factoid.")
Thanks for all that you do for us! I'd send you flowers if that wouldn't be creeperly of me.
Fondly,
Jen Ponton
OMG, how awesome! I seriously cannot wait to meet you. You absolutely seem like a hoot. And what fun you're having! Love it. Thank you for the suggestions about getting more NY-centric. I sure wish I could, firsthand! I just don't know your market well enough to write about it in the same way that nearly 13 years in Los Angeles has equipped me to comment on Hollywood. That said, definitely check out Much Ado About Everything from Richard Hart in the New York office of Actors Access. Maybe that, plus The Actors Voice: POV, will round out the experience a bit? Now, let's meet David Nathan Schwartz.
Hi Bonnie,
What a great idea. How would I pitch myself to a biz person? Thing is we always go in with ideas and then we're often on the fly as we all know. "Man plans, G-d laughs" as it were.
Been reading The Actors Voice about five years now. More frequently about three years back when we met at a SAG Foundation CAP and the benefit we worked on.
I enjoy each week the new things to think about and avenues to explore. What I most like is I do not know what it is going to be that week. So to improve I would say just keep surprising me, which is a challenge in and of itself. Sorry if that's a lame answer.
Here's what I sort of imagined. (Sorry if it is long winded.)
SCHWARTZ MEETS THE HOLLYWOOD AGENT
INT. AGENT'S OFFICE. OVERHEAD SHOT OF TWO MEN SITTING ACROSS FROM EACH OTHER. ZOOM TO TWO SHOT.
DAVID NATHAN SCHWARTZ, A 40-SOMETHING ACTOR, SITS ACROSS FROM BIG HOLLYWOOD AGENT, AGENT MCAGENTSTEIN.
MCAGENTSTEIN LOOKS EVERY BIT THE PART, BIG DESK STREWN WITH PAPERS, GOLD JEWELRY, PHONES RINGING EVERYWHERE, CHOMPING HIS NICOTINE GUM AT A FURIOUS PACE, LOOKING AROUND LIKE HE LOST SOMETHING. SCHWARTZ IS DRESSED FASHIONABLY YET COMFORTABLY IN HIS PRESSED CHINOS AND BUTTON-DOWN.
AGENT MCAGENTSTEIN
Who are you?
DAVID NATHAN SCHWARTZ
David Nathan Schwartz.
AGENT MCAGENTSTEIN
Oh…? Who…?
DAVID NATHAN SCHWARTZ
Bonnie Gillespie.
AGENT MCAGENTSTEIN
Oh Bonnie! Good kid, I got a lunch meeting kid, you got about two minutes, literally. Tell me everything, how do I market you, where are you from? Hey! Where the hell are my pants!? (Yells out to assistant.) Bill!? Where the hell are my pants!?
BILL (O.S.)
You're wearing them Agentstein!
AGENT MCAGENTSTEIN
Oh… yeah… so I am…. Daylight's burning kid… go!
DAVID NATHAN SCHWARTZ
Well okay, grew up in Boston to your average middle-class Jewish family. Came west to study theatre at ACT.
AGENT MCAGENTSTEIN
San Fran right?
DAVID NATHAN SCHWARTZ
Yeah, kicked around SF doing theatre, toured a bit, and then I had to decide between New York and LA, at the time New York was too close to my family I guess, so I came here.
AGENT MCAGENTSTEIN
If everyone got along with their family, California would never have become populated.
DAVID NATHAN SCHWARTZ
Satre??
AGENT MCAGENTSTEIN
Joe Pesci.
DAVID NATHAN SCHWARTZ
Oh… I worked in the theatre for a time, then came here where I also taught acting. Few years ago I had a major change…
AGENT MCAGENTSTEIN
What?
DAVID NATHAN SCHWARTZ
Brain tumor…
AGENT MCAGENTSTEIN
No shiii
DAVID NATHAN SCHWARTZ
Yeah, so after I got my voice back — I had lost my voice for six months — I wrote a one-man play about the whole ordeal. A comedy about having a brain tumor.
AGENT MCAGENTSTEIN
You're kiddin'?
DAVID NATHAN SCHWARTZ
What can I say? I liked the challenge. Won awards, travel around the country performing it. Oh here are reviews if you want…
AGENT MCAGENTSTEIN
Hmm…
DAVID NATHAN SCHWARTZ
I started to think about what the heck I'm doing with myself and — here's the bottom line sir — basically, I've been around the block, I have a sense of myself I never had before, and now I'm ready. I've been working on craft and I need to work on business. I'm brilliant on occasion and competent when called upon. Marketing wise, my dad was a CPA, I'm him thirty years ago, the guy who's supposed to wear a tie but prefers casual Friday. The cerebral, slightly offbeat college professor, lawyer, or social worker, easygoing but with an edge, total hardass when needed to be… but can't wait to get home to his kids.
AGENT MCAGENTSTEIN
I can see that…
DAVID NATHAN SCHWARTZ
Right, but what I am working on now is expanding the envelope of what I play. For instance, playing that average Joe who got one too many form letters and snaps… you know, the one who plots revenge in his "lab," with the spare body parts in the sub-zero? You remember Ted Bundy?
AGENT MCAGENTSTEIN
Psycho mass murderer in Florida? Oh… yeah…?
DAVID NATHAN SCHWARTZ
Okay I'm older but… he looked like normal law student type of guy right? See? Sort of another niche where I fit in. But, look, I only play that, I'm pretty sane for an actor, and they say I almost have a sense of humor. But what do "they" really know right?
AGENT MCAGENTSTEIN
Kid. I got a feelin' about you. Let's go to Nate and Al's and have a sandwich. (Yells out to assistant.) Bill, going to the office whatdya want?
BILL (O.S.)
Pastrami on white with mayo, lettuce, and tomato.
SCHWARTZ AND MCAGENTSTEIN BOTH LOOK SHOCKED AT THIS SACRILEGE.
AGENT MCAGENTSTEIN
Why? Why do you wound me Bill? What did I do to him?
MUSIC SWELLS AS THE TWO WALK OUT OF THE OFFICE JOKING AND MAKING BIG PLANS, MCAGENTSTEIN'S ARM DRAPED AROUND SCHWARTZ'S SHOULDERS. (YES, MCAGENTSTEIN IS WEARING PANTS.)
DAVID NATHAN SCHWARTZ
Mr. McAgenstein, I think this is the beginning of a beautiful friendship.
C/U on SCHWARTZ
DAVID NATHAN SCHWARTZ (winking)
Here's lookin' at you kid.
THE END… BUT REALLY JUST A NEW BEGINNING.
Best wishes,
"schwartzie"
Hilarious! Thanks. Of course, I know David (the fundraiser he mentioned above was a series of benefit performances of his brilliant one-man show for a friend of mine who had an aneurysm in another city and needed funds raised for an ambulance helicopter transport home for care) and think he's a hoot! I'd advise just a tad more humor at the part of the pitch that gets into serial killer territory, just so as not to creep anyone out before they've figured out how to make commission off your talent. Otherwise, brilliant and funny as always. Next, let's meet Don Becker.
Hi Bonnie Gillespie,
First off I read yours and Mark Sikes' articles on a daily basis. Not being on the west coast makes me wonder if anyone wants my opinion.
I am, somewhat new to these forums. I am a 64-year-old actor living in Indiana.
I was raised in Burbank, California. Loved it, but the Vietnam War, Marines, and working for the US Department of State in Washington, DC, has kept me busy for 30 years, traveling the world.
I am now able to do my first passion: acting. I have learned that we have to think of show business as a business. Seems so many want-to-be actors don't understand this.
When I can, I like helping new people out, either working as crew or as an actor.
I am lucky that my military training has really helped. I am always on time — to be honest, am early — so I use that time to better myself. I know how to get along with others.
I am a very hard worker, and believe that on a set we are a team. Everyone has a job to do. Yes it is hard work. I have family and friends that think I am nuts working on a set for 14 or more hours.
We have to keep a sense of humor and "can do" attitude.
I have four agents (Indiana, Chicago, Ohio, and Tennessee), but know a lot of the work has to be done by me.
I guess this email is not much of trying to sell me. But is the first chance I have had to talk to a LA casting director.
I would appreciate any advice. I do understand as an older man with a beard that this will make it harder to get work, but I will never give up. I have a "can do" way of thinking, and only positive thoughts. I am able to get some work, am SAG-eligible. Trying to make the decision to join union or not and when.
Thanks for letting me have my peace. I give 100 percent to this career; you can't give any less.
Sincerely,
Don A. Becker
Very cool, Don. Loads of actors come to the biz after having lived full, rich lives outside of the industry. It's actually a really wonderful way to approach showbiz (from "the outside"), because it allows you to benefit from your life's experiences while knowing there's so much more out there than just this one audition (which many actors forget, when that's all their life has been about). Not sure how you figure your age or your beard will hinder your opportunities as an actor! We need all types, all ages, all looks, all the time! In fact, due to attrition, you may have more opportunities than you would have had decades ago. As for the SAG-eligible, when to join dilemma, make sure you read Premature Moves before deciding. It may be time. Might not be! Also, please know that it is specifically because you're from outside the Los Angeles market that we do want to hear what you have to say! Thank you for speaking up and sharing your perspective. It's good to meet you! Next up, let's meet Scott Smith.
I am the newest member of The Actors Voice and found you through your website while doing research for the production A Long Tomorrow.
When introducing myself, it really depends on who my audience is, so often, I like to learn about who I am meeting beforehand. What are their current/recent projects or accomplishments? Is there anything else professional or personal I can find out about them that will help guide the conversation?
Sometimes, there isn't an opportunity to learn about your audience beforehand, for instance, at an event where you are introduced to someone you hadn't expected. Still, your introduction typically lets you know whether this new acquaintance is involved in film, television, commercials, stage, new media, or other, then I cater my conversation towards that area, talking about recent experiences that are relatable.
Recently, I met with a casting director who came across my demo reel. Since she was already familiar with my work, I took a brief moment to share what I have been working on recently (that will be included on an upcoming updated reel), and also asked her for her impression. Sometimes, actors think they need to contribute too much to a conversation. Something I learned at a general marketing seminar (not acting-related, but definitely useful in our industry) is: Get the customer (casting director, producer, director) to start talking about the product (the actor), and they will practically sell themselves on it! In this instance, I was offered a role in a feature she had just started working on.
I haven't come up with that perfect 30-second "elevator speech" just yet, because much of my work is quite diverse. That is typically my focus on an impromptu meeting. I share my stage and screen experience that includes drama and comedy, as well as odd roles like a human statue and a "super fan," during which, I will include a mention of a recent project or training session, and try to keep the conversation bidirectional, inquiring about the other individual's work and (if there is a casting involved) their expectations.
I try to keep the conversation light, listen closely, and be sure to stay long enough to make a good impression… and not too long. I rarely find myself nervous during scheduled or chance meetings. I have often responded to others asking if I get nervous that, "I get excited." My wife laughed when John Travolta had a similar line in Old Dogs. It is important not to put so much stock in a conversation like this that you mentally or emotionally sabotage the meeting.
Scott J. Smith
What a wonderful tutorial for the how behind the pitch. Fantastic, Scott! And thank you for your interest in A Long Tomorrow. We're very excited about our first cast attachment (which I should be able to announce formally this week) and thrilled to move forward through the casting process on this great indie film. Looking forward to seeing your work! Finally for this week, let's meet Ellen Clifford.
Hi Bonnie,
This is in response to your Your Turn request to get to know your readers. To pitch myself to you, for example, I might begin by saying that if I'm not mistaken we have a couple of degrees of separation. I believe that Diane Namm once hired you to help cast something (at least, I know I heard her saying she was going to talk to you, so if she never did and I'm completely mistaken, forgive me). I have been in many of Diane's plays for West of Broadway so that is really only one degree of separation!
In general, however I usually start with saying I am from St. Louis which is a great town in its own right, but the fact is that I am in love with LA. Truly, I love this town. In terms of work I say that I am typically cast as smart, quirky, and frequently goth. I am the offbeat brain with a hidden dark side. As a half-retired goth who is too darn happy to really be goth this makes sense. Comedy is my strong suit. This is because I take myself very seriously.
Right now I'd talk about how happy I am that my play "FLAT: a play about small breasts and everything else that's great in life" is being produced at the Black Box theatre for a four-week run in August. I started writing it in college. It deals heavily with body image but is very funny and has a lot of dance and music in it. I did a one-weekend run of it in 2008 which helped me make the connections to be hired to do it for various support groups for eating disorders. This is the first time I will be able to have a long general public run and I am beyond excited.
If whoever I was pitching myself to wanted to hear more I'd talk about my other latest acting coup: a part in a SAG ULB feature shooting this fall. It is my first SAG feature I actually have a good part in, so even though it may "just be" ULB, it is a big step up for me.
And finally if they just wanted to hear about me beyond acting stuff I'd say I am an aspiring foodie, home chef, and wine snob, I am a library book loving nerd, and I am starting to draw again — years after giving up the idea of double-majoring in both acting and illustration at my university.
Or would you suggest that I start with non-acting stuff? That is what I am never sure about when an agent or casting director says, "Tell me about yourself." Do they want to know what I am doing acting-wise, or do they want other details? Perhaps you can clarify that for me.
Now, answers to your other questions:
I came across The Actors Voice before moving to LA. I researched and read as much as I could before making the trek, so I was on Actors Access several months before leaving St. Louis. In terms of the question of how to bring more value to me as a reader, I am having a hard time with that one. You cover such a wide variety of topics, and always link back to other articles so I feel like you answer almost every question I've had at some point or other. I guess to be any more helpful you'd have to get to know me in person and tell me what I specifically should or should not be doing to advance in my career. I suppose that is kind of why you asked that we write you about ourselves?
Thanks for reading this, and thank you for your column, it is truly a treasure trove of information for actors.
Best,
Ellen
Definitely a fan of leading off with non-acting stuff when I've asked an actor to tell me about himself or herself. This is, of course, assuming we've already been talking about the acting part of his or her world. If we've not been chatting about that stuff, the question is the opportunity to start with, "Well, I'm an actor, as you might guess. Got some cool stuff going on there. Personally, I like…" so we can say, "Oh, so neat. Tell me more about the 'cool stuff' you have going on in your acting career," and feel even more invested because we're doing the asking.
Wow, this is all just very cool! Keep the intros comin', y'all. We're doing "meet the readers" all month long. I look forward to seeing more! Thank you, awesome readers. I really do enjoy getting to know you a bit.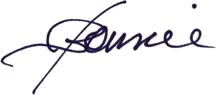 ---
Bonnie Gillespie is living her dreams by helping others figure out how to live theirs. Wanna work with Bon? Start here. Thanks!
---
Originally published by Actors Access at http://more.showfax.com/columns/avoice/archives/001209.html. Please support the many wonderful resources provided by the Breakdown Services family. This posting is the author's personal archive.
(Visited 91 times, 1 visits today)