Ahh… Pisces Moon. The time each month when we space out, leave the here-and-now, bond with our ancestors, and lose everything from time to pants.
Pisces is the oldest sign of the zodiac, and these sweet fishies remind us that ascension is a beautiful part of human life as soon as we're ready to trust the float (and yes, we feel much closer to the beyond during Pisces Moon).
Plan to sleep more, feel more… and lose details (because they don't matter anyway). Pisces loves unconditionally because conditions are a human construct. Pisces teaches us we are so much more than human.
Thanks to this Chart Harmony tour through all 12 signs of the zodiac (with the Moon as our guide), you're learning how to Use Your Moons rather than being surprised by the shifts in energy that happen every couple o' days.
When I started letting the Moon move me rather than pushing against her, a whole new level of connection opened up for me. I'm more in touch with my emotions without being dominated by them. I'm more understanding of the encounters I have. More forgiving. More in tune with nature and the natural state of grace we all have access to when we're living in integrity with our fullest selves.
I hope you've enjoyed this series. It's been fun for me to put together for you. (Canva is my happy place, after all.) Join me Friday for a free livestream at my YouTube channel if you're around at 11am PST. XO
Jump back around to the beginning with the Aries Moon here. Head back here for the Aquarius Moon edition.
All my love,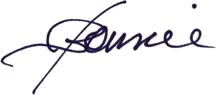 ---
Bonnie Gillespie is living her dreams by helping others figure out how to live theirs. Wanna work with Bon? Start here. Thanks!
(Visited 26 times, 1 visits today)