Okay, folks! Here we GO! This is your ORANGE Chart Harmony list.
One by one, we're gonna tackle each of the 7 prompts I provided for doing outside-in work on what might be blocking you in life… and of course, for those who are woo-curious enough to do the inside-out version of planetary remediation, I've gotchuu too! 😉 Yay!
(If you missed the intro to all of this outside-in vs. inside-out goodness, it's here. My most recent Chart Harmony webinar replay is here. And my starting point if you're new to woo is here.)
So, I asked you to check in with yourself about how it feels to say — out loud — the words IT'S SAFE TO BE SEEN and that's the prompt we'll be healing today if you're working outside-in.
For everyone working inside-out, this is the remedy for you if the Sun is your chart ruler (Leo Rising), your profected year ruler, the luminary you feel least connected with. This is also the remedy for you if your Sun is in less-advantaged dignity (Libra or Aquarius) or if Leo is in a house that brings up a lot of tough issues for you, under the Sun's rulership of that house (I'd imagine that'd be one of the "dark" houses, where the brightness of the Sun is too much).
THE REMEDY
When creating Chart Harmony with the Sun, we want to shine bright. Lead from the heart. Know we are sourced from the center of the universe and our light is a gift to the world.
~ wear yellow or orange or gold
~ anoint yourself with frankincense oil
~ eat food with curry, ginger, turmeric, honey, and nutritional yeast
~ drink sunny citrus fruit juices (or do a shot of Goldschläger)
~ do a series of sun salutations
~ engage with tiger's eye, citrine, or amber
~ bask in the sun
~ dance Qoya style
No, you needn't do all of this or even very much of it at all. Pick something from this list that feels WARM to you. That's a sign that it's helping you align with IT'S SAFE TO BE SEEN (and it's boosting your relationship with the Sun).
Journal a page of free-writing off the prompt IT'S SAFE TO BE SEEN and do your best not to argue with that statement or explain why it's difficult for you. We're doing brain retraining here around some messages that may be not just years or decades old but actually lifetimes in the making. The healing work you do with this is for your lineage.
Where were THEY not safe to be seen and how is their situation NOT the same as yours… but you're stronger for theirs?
You've got this.
Come chat with us at the Chart Harmony Discord or just below in the comments.
I'm developing these cute graphics for you, so your feedback is treasured (always).
Okay… you've got this. More next time!
All my love,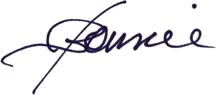 ---
Bonnie Gillespie is living her dreams by helping others figure out how to live theirs. Wanna work with Bon? Start here. Thanks!
(Visited 455 times, 1 visits today)