Hello beautiful people of Expansive Capacity! Hello daily do-ers!
It's time once again for Superpower Sunday! 🙂
This is all about how we can implement wee changes that may turbocharge our *existing* superpowers so that we don't dim our own lights due to inertia, stress, or any other upper-limit problem that reveals itself along our path.
This month's Superpower Sunday is about scheduling time to schedule time.
As we celebrate Your Relationship with Daily Practices, let's be sure they don't fall through the cracks. The best way to make sure daily practices get scheduled is to have a dedicated non-negotiable time to schedule them!
Today's work is all about committing to a practice — whether it's weekly, fortnightly, monthly, quarterly, or every 100 days (or all of the above) — to sit with your calendar, your planner, your journal, your to-do list, all your admin STUFF and get things in place to HAPPEN.
No, you won't always do all the things you put on your calendar. No, you won't always calendar all the things you need to do. No, you won't always feel like you have enough time to put into practice all the things that feel as though they need to be a part of your daily life!
But by showing up for this admin day — I recommend a Taurus moon, a Virgo moon, a Capricorn moon; on a day with the numerology of 1, 4, or 6 — you'll have the best running start at getting those practices built into your schedule and then stuck to in better and better ways!
So here's your task: Get those schedule-the-schedule days ON THE BOOKS. Grab the whole 2020 calendar and write in your admin appointments so that you can make more magic than ever before with this structure in place.
Important: You're not to start DOING those daily do's on these admin days! (You may wish to schedule a block of DO time for right after that admin sesh but make sure it's a whole new flow state, not a spillover run-on of any kind.) Just make the "today I schedule my schedule" days out on your calendar. Probably an hour is enough.
Ready to make this happen? I'm excited to hear how this goes for you!
Reminder: Your February Aligned Hustle Calendar is at the Welcome page if you haven't already grabbed it. Mercury retrograde alert! Start backing things up and prepping for the extra care-filled communication that'll keep things flowing as we get to show our Mercury retroGRACE again.
As always, pop in at the dojo to share how Your Relationship with Daily Practices is evolving thanks to this month's focus. I'm so excited for us to dive in on Your Relationship with Leadership in February, Expansive Capacity style!
All my love… daily,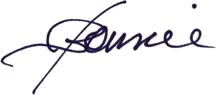 ---
Enoughness is an inside job… and sometimes you need a guide to find your way there. Let Bonnie Gillespie get you started.
(Visited 16 times, 1 visits today)