This week's excerpt from The Actors Voice actually isn't an excerpt from The Actors Voice at all, but instead a quick vid I shot for SMFA Online about Evel Knievel and what we can learn about branding, from him.
Watch!
Who else is a good example of brand, out there? Who else shows us that it's not about the stuff that doesn't work (except for what those "failures" teach us), when folks think about what we've put into the world? Can this help you shake off a bad audition, a rough meeting, a less-than-stellar review? You betcha.
Let's talk about it! 😀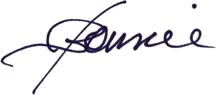 ---
Bonnie Gillespie is living her dreams by helping others figure out how to live theirs. Wanna work with Bon? Start here. Thanks!
(Visited 111 times, 1 visits today)