The Reel Deal, the multi-platform reality show I'm casting, has just disclosed the list of celebs for our first season. These celebrities (all hyphenates themselves) will mentor and collaborate with up-and-coming actors, directors, composers, and screenwriters. Celeb-led teams will spend an intense week creating Oscar-worthy shorts all while under competitive pressure to finish first, best, and under-budget!
Our celebrity cast:
Dustin Diamond: Best known for his role as Screech — everyone's favorite nerd — in the Saved by the Bell series, Diamond is also a seasoned director, writer, producer, and stand-up comedian.
Holly Fields: A prolific former child-star with an extensive resumé, Fields is also known for her singing as the frontwoman of the band Zoom and her own self-produced projects.
Judy Norton: Best known for her role as Mary Ellen on The Waltons, Norton has directed, written, produced, and starred in many productions on stage and on screen in her decades-long career.
Eric Roberts: This Oscar nominee is at the height of a highly prolific entertainment career, having appeared in nearly 300 titles, including The Expendables and The Dark Knight.
Tim Russ: Best known for his role as Lieutenant Commander Tuvok on Star Trek: Voyager, Russ is also a very busy director and screenwriter with over 80 television series under his belt.
Don "The Dragon" Wilson: A world-renowned kickboxer with 11 world championships to his name, Wilson has worked as stuntman and actor. As a producer, he has successfully turned a profit on 20 films.
Our host is Baywatch star David Chokachi whose energetic and comedic personality will charm our viewers, contestants, and the celebrity mentors on The Reel Deal.
The Reel Deal was created by actor-turned-producer Adryenn Ashley and the Los Angeles-set show will film in July and premiere in the Fall.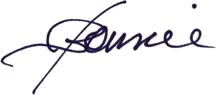 ---
Bonnie Gillespie is living her dreams by helping others figure out how to live theirs. Wanna work with Bon? Start here. Thanks!
(Visited 226 times, 1 visits today)