Meanwhile, at Discord…
Someone was lamenting having all these lovely recordings of readings with phenomenal astrologers and never wanting to play back the recordings because of their low enoughness in hearing their own voice.
I get that. Even though hearing my own voice is one of *my* favorite things (hai, Air sign dominance), I do understand that this is an issue for a lot of (especially non-showbiz) folks.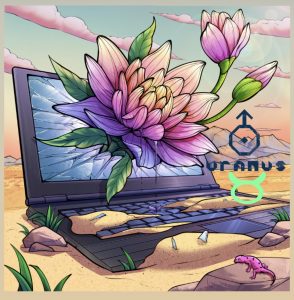 So, of course, I recommended tools that I have used with many clients over the years as AI has gotten more helpful when it comes to transcribing our audio content with ease. (Yay! Some good uses of AI — read what AI really means for me, here.)
* * *
Here's one of my recommendations, re: not wanting to hear yourself talk — use an app like Otter to transcribe the recording, playing while you're not there listening to it (or upload the file directly into Otter, so it doesn't even have to play out loud). Then read the transcript. 😉 WAY kinder to the nervous system for folks who find their own voice challenging to listen to. ❤️
* * *
Otter's not the only option, of course. You can upload an audio file to your YouTube account and turn on transcription. Keep the vid private, but you'll have the transcript there.
Loom is another great option. Its transcripts are probably even more accurate than Otter, frankly. I especially like to use Loom when I need on-screen capture too, of course. It's great for quick walk-thrus and orientation vids for curriculum material. Its transcripts end up being a big bonus… one I should probably remember how much I love *way* more often, though. 😉
And of course there's Zoom. Everybody has Zoom, right? Just play the recording while live captioning is turned on, then save the transcript file when you're done with the "meeting" in which you played the recording. Fun fact: Zoom's transcribing is done by Otter! Cool, huh?
Anyway… lots o' ways to get this done (for free, or at least using stuff you already have access to, most likely).
A story I shared at Discord, re: how I used Otter for something very sentimental and personal to me:
My mom was a very well known astrologer back in her day and I have all these cassette tapes with her readings for me/with me pretty much from my whole life 'til she died. I had the cassette tapes turned into MP3s so I wouldn't lose the content once the technology became harder to access over the years in that format.
When we started using Otter in my business a few years back, I immediately put all of those readings into Otter to get the transcripts too… because sometimes it's really "activating" to hear my mom's voice but I still want to know something she said about a particular transit I was going through. These transcripts help make that possible.
Think about ways you can use technology to give you access to things in ways you never considered. Just having a folder on my computer filled with transcripts allows me to use the search function to find keywords that are relevant to a very specific project I'm working on (like the Chart Harmony FLEEKLY FLANNER, for instance) IN THE TEXT of a vid or audio file I've long forgotten I found meaningful… and in skimming that transcript, I can get back that nugget and take it back to the creative cave as I continue building new things that light up the world! Yay!
How do you use transcription tools? Whether it's preserving your astrological readings, a way of creating meeting minutes, or how you prevent yourself from having to hear your own voice while still getting the brilliance from convos you've had, this is only the beginning of ways AI can be more like AUTHENTIC INTELLIGENCE. (My article on that.)
Come chat about all this at our Chart Harmony Discord server or comment below, of course.
So much love headed your way,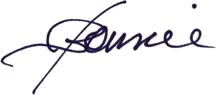 ---
Bonnie Gillespie is living her dreams by helping others figure out how to live theirs. Wanna work with Bon? Start here. Thanks!
(Visited 26 times, 1 visits today)