Uranus in Taurus (since 2018/2019) is creating all sorts of innovative expression in physical form. Taurus is manifestation. She is the 5 senses. "It is what it is" may be her favorite phrase.
Uranus asks: "Where am I not free?" And then abruptly jolts into dust everything standing in the way of our sovereignty.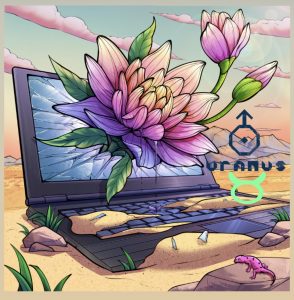 Click for Instagram version.
Because the Uranus in Taurus transit takes soooooo long ('til 2025/2026), these big changes may feel slow in coming, yet the disturbance to the very nervous system of every last one of us is seemingly nonstop. The disconcerting feeling of being a soul in a skin suit right now is largely thanks to this combination.
As the weather does more extreme things, as the macro and micro environment we rely on changes shape, as we feel ourselves cellularly transforming, know that it's all in the name of becoming more free. Even if we can't quite see it like that just yet.
Look at the house Taurus occupies in your natal chart. On May 16th 2023, Jupiter will be there to help Uranus' impact become absolutely unignorable. Jupiter's keyword is MOAR!! Without discernment, Jupiter goes for all the things, all the glitter, all the extra, all the exclamation points!
Click to enbiggen.
We've got a little while before Jupiter's right up on top of Uranus — April 20th 2024 to be exact — but we'll start feeling it a teeny bit more pretty much daily from now 'til then, with mid-March 2024 removing all subtlety that might exist today.
How can we make all this feel less terrifying and more exciting? With some Chart Harmony, of course! Start by identifying what is craving more freedom, by house, in your natal chart. Notice where that freedom has already been receiving more ROOM thanks to Uranus' disruptive bursts.
The Chart Harmony color for Jupiter is PURPLE. Taurus is GREEN. The best way to soothe the nervous system for the shifts, changes, and outright upheaval that's gonna get way more obvious (and magical; don't forget that it's all gonna be way more magical, if we'll just allow it) soon is to lean into the TRUST of purple activities and the magnetic manifestation of the green ones.
Here's my Chart Harmony 101 guide to get you started (it's free). I also have this in on-demand webinar form here (also free). Come chat about all this at our Chart Harmony Discord server here (hey, whaddayaknow… free too). Of course, feel free to comment below or on my Instagram if you prefer. I've gotchuu! Live Your Chart members, we'll continue our deep dive on this in our next Zoom.
So much love headed your way,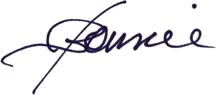 ---
Bonnie Gillespie is living her dreams by helping others figure out how to live theirs. Wanna work with Bon? Start here. Thanks!
(Visited 1,167 times, 3 visits today)