Funny thing about advice we get, mentors we seek out, classes we take…
We *think* we know what we want to be told, so we gravitate toward those who will take care of that need. We do this so often, we may not even realize we're doing it.
For example, y'all know I'm going through some non-optional massive self-care lately. Seeing a bunch of doctors, specialists, therapists of all kind, and of course — #SoOnBrand — all sorts of woo-woo practitioners.
One of the many many many convos about my health brought itself around to the possibility of seeking out the advice of a surgeon.
"Nope," I said. "Not interested."
Why?
Because when you're a hammer, everything looks like a nail.
When you show up for a consult with a surgeon, it's called a surgical consult. And guess what they're gonna suggest. Surgery.
And I'd like to try about 342 other things *before* that.
But often in our creative lives, we seek out folks for advice without realizing we've gone in for a surgical consult.
You think your demo reel sucks.
So you seek out an editor.
Guess what an editor is going to suggest.
That you recut your reel!
You feel underconfident with improv.
So you sign up for classes at one of the big improv spaces in town.
What are they gonna suggest after your intro sesh?
More classes!
Hate your headshots?
Welp, if you book time with a headshot photographer, of course it's gonna be to shoot (not figure out what to do with your existing shots… which possibly contain a perfectly good one you didn't select when you first saw the proofs).
Because when you're a hammer, everything looks like a nail!
Sure, you don't meet with a headshot photographer to discuss old headshots. That's a silly example.
But it's one I'm using to explain why you end up shooting new reel footage when you just wanted to tweak what you currently have, how you wind up buying a social media following when you just hoped to spruce up your website, or why you turn out to be in craft classes with people who then shock you with suggestions they make about changing your name and fictionalizing your brand.
Those that are tougher to see coming? They're tougher to see coming because you didn't do enough asking around — specifically asking your mentor, your mastermind group, your Google for cryin' out loud — to find OUT that you're getting a surgical consult when you went in for a massage because your massage therapist is KNOWN for practicing surgery!
Whenever someone blindsides you with a diagnosis, a recommendation, and especially a harebrained scheme, do yourself a favor and look for the lessons. Look for the places you could've noticed you were headed for exactly what blindsided you. Find out whether this person is doing exactly what their nature, their background, their past behavior has dictated they will do.
Your friend who went FiCore will tell you (and everyone else) that they should go FiCore. Your buddy who moved to Hollywood will tell you (even though the BEST target projects for you don't shoot here) that you should move to Hollywood. When you say you desperately want a sign that you should stick out this whole showbiz thing just one more day, you'll absolutely find a way to make the penny you found on the street into that sign (or, you'll find a thousand signs you should give up, depending on your setpoint).
There's confirmation bias at work in our lives, pretty much always. And BEING WRONG actually fires up the same place in the brain that registers physical pain.
Ouch.
So we look for ways to be right about *anything* we want to believe.
Be sure — in your quest for being right, your quest for being open to learning and growing, your quest to just enjoy this damn life we've got — that you recognize hammers for the nail-seekers they are, that you forgive yourself for letting confirmation bias dictate you stick in ruts longer than you need to, and that you check with your gut before (and after) checking with anyone else about what you MUST do *ever*.
There are "signature moves" that certain people in this industry are just KNOWN for having. When I was doing a lot more casting than I do today, I could always spot a member of The Actors Network (odd-sized mailer), a member of a Thriving Artists Circle (scary phone call), or someone trained by Matt Barry (casting directors credited on actors' resumés), and many more such "tells."
You may never know who's a fan of Self-Management for Actors because there's that whole SELF thing, right up top. You do your research. It's unique to YOUR life, your type and brand, your voice as a storyteller, your tier, your trajectory. You apply the data to some never-fail methods. It's unique to YOUR ability to follow through, your skills in the room, your capacity for sustaining success once it's starting up for you.
And I will never give a single piece of prescriptive advice out to 100% of the creatives I jam with as if it's THE rule.
No such thing.
I'll always do my Skinnerian best to figure out what YOU need to figure out… and then we'll find ways to make that the most fun it possibly can be, while also being wildly efficient and hugely effective. IF you can stay out of your own way.
Ooh! Creatives of Chicago, New York, Toronto, and of course Los Angeles… grab your spots in my Self-Management for Actors classes coming up! Not sure which class is right for you? PLEASE ASK! My whole team is here to help you find the right fit!
Creatives of London? Hold tight! We're cooking up some really exciting badassery for our time together later this year. 🙂
Oh my goodness, all this flying around? I can't wait!
But for now, I'm prepping for Thursday's event in Hollywood (You comin'?)… holy crap, it's MARCH? Pretty much! Yowza!
By the way, Sunday is my favorite day of the year (because it's a complete sentence): March 4th (March FORTH… get it?!?) so please be sure you start something really amazing. Get something off the ground. Start a guided 100-day challenge with me, maybe? No time like MARCH 4th to MARCH FORTH, y'all!
Jam with us in the comments about all this below. 😉
Make it good.
*smooches*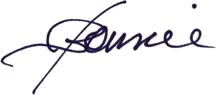 ---
Bonnie Gillespie is living her dreams by helping others figure out how to live theirs. Wanna work with Bon? Start here. Thanks!
(Visited 303 times, 1 visits today)