Recently, an actor tweeted me to ask how to stay focused on her goals and dreams when every day it seems as though another person she has admired in this industry is revealed as being not at all someone she can admire.
Yeah. That's rough.
My response, though, was pretty easy to formulate because it's at the core of some of the enoughness work we do every day 'round here. One word: FOCUS. 🎯 More words: all the more reason your voice as a storyteller is needed. All the more purpose behind your every bit of work. All the more important that you stay connected with your True North without distractions. Focus on those who need you to succeed!
See, y'all, the truth of the matter is, as a creative storyteller, you ARE a leader. Yeah, yeah, yeah… I've heard all about how you hate that word, that you chose a career in showbiz so you could disappear behind the roles, blah blah blah. But simply by choosing anything OTHER than a "normal" career, you've blazed a trail that perhaps no one else in your family has been able to travel… and you're making it happen!
You understand the role of HEALING in your life's work. You know you're the voice for those who go unheard. Heck, in the example from the actor who tweeted me the question, your work helps RIGHT the wrongs you feel have been created by those you no longer admire!
That's not small.
I've *always* said, "Look, we're not curing cancer, but maybe we're bringing levity to someone who's consuming our creations while going through chemo. Our work matters."
At its best, art CAN change the world with its messages. Not to mention all the healing it can do — so that there are happier humans in the world less likely to disappoint us, create pain in others' lives, or lead in ways that make violence such an easy choice for some.
Most importantly, for me and how I get through working when I'm temporarily disillusioned by any of it is to stay OF SERVICE. And of course, being of service is a beautiful form of leadership.
Look, we get to play make believe for a living. It takes a lot of non-fiction and focus and enoughness for us to stay mindful of the fact that we ALSO make a difference with our creations. When there's anything in your worldview creating a streak of unhappiness in all this living-our-dreams we're out here doing every damn day, stop, take a breath, get offline — think: "Creator, not consumer" — find a way to be of service, and remind yourself that this is what leadership feels like.
You're built for this. You wouldn't have been called to this career at this time in life if not for the fact that you absolutely have the ability to lead with your creations.
Join me for a livestream (at Facebook, YouTube, or Periscope and/or Twitter) about the L word at 12pm PDT Tuesday and we'll jam about this a little more. Woo HOO!
PS — I know you've seen me tweeting about this but if you haven't had a chance to check it out, there are still a few hours (seriously, act FAST) to join the amazing Dana Middleton in her brand new offering of Move UP! Energetic Basics for Actors — at inaugural pricing! In this intimate and intense limiting-belief-busting workshop, you'll use a secret weapon that can instantly reduce anxiety, boost confidence, and so much more! Go, check it out. You can thank me later. 😉
See you on the livestream in a few hours, y'all!
All my love,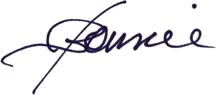 ---
Enoughness is an inside job… and sometimes you need a guide to find your way there. Let Bonnie Gillespie get you started.
(Visited 129 times, 1 visits today)