I remember being a pre-teen and noticing that I always loved — like, irrationally loved — October.
My birthday's not in October. Yeah, Halloween is my favorite holiday but that wasn't the reason… in fact, by *late* October, I'm not as excited by October as I always seemed to be, charging into it. And it's not as though I was swooning over back-to-school season, since being back in school was old news by October 1st.
I saw the pattern but I really wanted to know: Why did October always fill me with SO MUCH ENERGY?!?
And then I learned the reason why. It's got everything to do with my first house.
No… not where I *lived* as a child. I'm talking about how I learned the power of my freakin' birthday + birthtime + birthplace in setting the TONE for every single month of my life.
😮
In October, when the sun is in my first house, I am most myself. I am connected with my life's purpose. I am whole. I am inspired. I am LIT UP by all that my life is. Everything CLICKS.
Once that pattern got clear, I started getting curious about all sorts of other patterns in my year.
Sure enough, in April, my focus is all about partnership. Romantic, business, friendship, one-on-one work. And OF COURSE our very best times of year for truly firing up my clients and really turbo charging *their* wildest dreams has lined up with that seventh house sun situation.
As for seeing my own career all lit up? That's a July situation. It's when the tier jumps happen like whoa. Because the sun is in my tenth house, saying, "Hey! Gillespie! Step UP!" (and I do. Especially now that I know the rhythm of all of this).
Y'all know I love to track patterns, so it didn't take long in my young life to notice months that ALWAYS drag or feel harder (hello, months of shadow work [eighth house, in May], value-based undercurrents [second house, in November], and secrets [twelfth house, in September]).
But when I started focusing — and scheduling — my energy into GROWTH activities that are aligned with the way the astrology of my birth factors into what's happening right now, I turned money months into MASSIVE money months. (And stopped stressing in the months that simply aren't as likely to attract new money; in those months, the passive machine purring in the background is enough.)
I turned relationship months into UPGRADING relationship months. I turned health months into HEALING months. I turned education months into MASTERY months.
Basically, with this knowing, I can rig my calendar with the power of the woo to be the BEST version of me possible… and on Friday I'm going to teach you how to do this. 🙂 FREE!
My livestream on planning your 2021 using this amazing method is on Friday the 18th (at 12pm PST; translate that to your timezone here) and it'll take place at bonniegillespie.com/live (and at Facebook, YouTube, yada yada). Free. Fun. And of course, I have goodies for you even before we begin the livestream. 🙂 [NOTE: Replay below.]
Your PREP work:
~ Print out or have handy on the screen my awesome PDF workbook.
~ Render your chart using my instructions (on pages 2-6 of that same workbook) at this free site.
~ Check out my free series, What Your Birthday Says About You if you're just too excited to wait 'til Friday to geek out about all of this!
Aaaaand that's it!
I am soooooooooo excited to share this masterful whole-year planning technique with you on Friday! 🙂 We're gonna have a blast during the livestream. Chart Harmony is simply spectacular!
See you on the 18th at 12pm PST!
'til then, feel free to share any of your woo-curious thoughts with me right here. Comments are open just below. Yay!
So much love,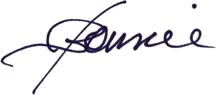 ---
Enoughness is an inside job… and sometimes you need a guide to find your way there. Let Bonnie Gillespie get you started.
[REPLAY: Planning Your 2021 with Bonnie Gillespie (The Sun in Your Houses)]
(Visited 1,113 times, 1 visits today)