So, last month, I moderated a talk for the Center Theatre Group's Student Body program during the LA Stage Alliance LA Stage Day and had the great pleasure of sharing the dais with Ari Stidham. Within moments of our time with aspiring actors, ages 13 to 23, it was clear we were meant to collaborate. There will be more, but for now, there's the awesome POV he penned for Actors Access, and this badass interview.
How did you get cast on your first paid acting gig, ABC Family's Huge, as a nonunion actor with no agent?
It started with a family friend, Sherry Coben. She knew Winnie Holzman, who created Huge. Just in passing, she had mentioned a few times: "They have this thing. You put yourself on tape. If you do it, let me know. I may put in a good word for you." She was the person who put the egg in my brain about it.
My brother was a member of Actors Access, so I knew it was a thing. He got a notification of the role of George in HUGE. And I said, "Oh, if that show's on there, I'm getting on there." I took headshots, put 'em on Actors Access, and the minute I did, I got notifications of "this is what you're right for," "this is what you're right for," "this is what you're right for," and Huge was the third thing.
I was gonna put myself on tape, but I saw that they were local so I called them and said, "I'm local. You've gotta let me come in," and they did. I was really green. I didn't know how happy to be about it. Going to producers didn't mean anything to me, but I contacted Sherry who said, "Oh, that's awesome. Do you want to talk to Savannah? She's one of the writers. She may workshop your experience from fat camp for what this is gonna be," because this was going from a TV movie to the pilot for maybe a series.
I didn't realize that Savannah was Savannah Dooley, and it turns out — I find out after the meeting — that she's the showrunner. She's really young and such a character. Sweetest, most brilliant people — all the Dooleys are. After that meeting with her, I got new sides for the producer session and the part had like little bits of me in it, from the meeting that I had with her. It just blew my mind.
People say it's a lot about luck and then if you have the drive you can make it. That's where it merges. The great thing about Actors Access is, I'm 20, and all my friends that I came up with are now graduating college and trying to get into the acting world and they're all saying, "Agents! Managers! What do I do?" and I just say, "Actors Access." Because when I was 17, I booked a television show off of it.
If you're an actor — if you say you're an actor — you have no excuse not to take every opportunity. That's what I love about your column. That's what Paul Dooley also said, when I was working with him: "If somebody wrote something for you, say yes to it. Even if it's bad, it's work. They're gonna pay you to act. Are you crazy? You ACT."
Any time somebody offers me something, I say yes. And my agent is happy with that… I think. Happy and… one time there was a co-star and they wanted me to come in and read on it. My agent said, "Don't read. Wait for an offer." And I didn't get it.
Let's talk about that. What happens when you have a good agent and you're being advised to pass on prereads but you just want to work?
I'm gonna be completely honest. I don't know. It's definitely an issue I've been having. I'm very happy with both my agents. But in the back of my brain, there's, "Does he know?" There's points of me I'm still figuring out. I'm still taking class. I'm still coaching. He took me on when I became a series regular, and I'm much more confident now than I was then, but I'm much harder to cast now because I can't play 16. I guess what I've realized this year is that they're just PEOPLE.
Going in and visiting my agent, I'm like, "You're just a dude. Like me. I can talk to you like a normal guy. Y'know, here's MY career and here's what I'M worried about." When you're first getting into it, you think your agent is your dad or your mom or somebody that you've got to impress. That's the wrong relationship.
We're all just collaborators. That's something Andy Crocker from Center Theatre Group taught me in high school. We worked together through ComedySportz… and that's definitely one of the perks to being a local, Los Angeles person: You encounter people and don't realize 'til later, "Oh, that helped my whole life." She brought me in for a general after seeing me for something I was too young for.
At this point, I was very nervous when I went in on musical theatre, so she brought me in and said, "You know that everybody wants you to be the guy, right?" I was like, "What?" She said, "Every single time the door opens and somebody walks in the room, WE WANT THAT GUY TO BE OUR GUY. We're not rooting against you. We want you to blow us away." That wrecked me. It made me realize there's so many rooms I got wrong.
Waiting rooms are the worst, because — especially now that I've been on television — I let the guys who recognize me and say, "Fuck this guy. I'm gonna beat him," get into my head. So I take THAT room into the audition room, and that's not okay.
What is life like as a series regular?
It hit me when I sat down for the first table read of HUGE with Jacob Wysocki — my friend from ComedySportz; they had written a role for him as recurring — together, we each had a buddy to go through this whole thing, which was incredible. We looked at each other with a, "Do we belong here? Gina Torres is over there. We've seen *every* episode of Firefly. What do we do? Is this real?" thing.
It hit me then: "My life is different now. I don't know if it's gonna last forever, but now — for these next 12 weeks, and how ever long the show is on the air — my life is different." I'm really thankful that I had that mentality, rather than: "My life is different forever," because when the show didn't get picked up for another ten episodes, I wasn't incredibly devastated. I was like, "Now it begins."
To what do you attribute your ability to have your head in such a good place, with something like that?
My dad. My dad moved to Los Angeles in the late '70s, early '80s, after training in San Francisco with Stella Adler, who called him "the next Marlon Brando." After 15 years of close calls and near-misses, he was done. He got into business consulting and distribution. Since day one, he taught my brother — who is also an actor — and me: "Don't count on it. Never count on it." My godfather, Broadway actor Dan Moran, also said, "It's not gonna last. It COULD last, and that'd be incredible, but it's not gonna last."
My parents keep me honest. My dad and his past in the industry, his best friend — my godfather — they've taught me that actors fizzle out. You can be somebody's favorite actor and then you can do a movie they don't understand and now they hate you. Everything's so subjective. That's why I like becoming a hyphenate. It keeps you creatively in check.
So, let's talk about your decision to become a hyphenate, which — of course — you talked about in a recent POV column.
I write every day. I write for my friend's online magazine. I'm writing on a screenplay right now. I've been writing about travel. I write scenes for friends. To put ANYTHING down, even if it's terrible — knowing I can edit it to make it better — that's what's important. I write every day.
And not just that. Visit DRTV.bandcamp.com for more.
Here's a big one. You've experienced several tiers in a short period of time. Does Actor Mind Taffy ever go away?
No. You're always wondering if that last bad audition is the reason they haven't brought you in since then, even if they cast you in something before that and used to call you in all the time. That one last bad audition is — in your mind — why you're not going in anymore.
There's nights when I'll wonder, "Did I say something too offensive? Is that why I never hear from that person anymore? What happened? What did I do?" When you're dealing with other actors — and this is what nobody ever talks about — there's drama between actors and actors. You're always gonna have one person be like, "HEY! You've gotta look at yourself! What did YOU do to make her feel this way? What did YOU do to make him react this way? You've gotta look within yourself!" Professors, acting teachers, all of them.
I cannot stress how many times I've seen that conversation happen. I've had it happen with myself. Actors are meant to look at themselves and ask, "Why did I fuck up? What's wrong with me." And that's a killer for professional shit.
What would you tell pre-IMDb YOU, if you could go back in time with a little advice?
Wow. I would say: "Girls aren't as important as auditions." And: "Go in and see your agent more often."
Where I think I fell short while I was doing Huge was… going back and looking at all my emails from my agent during that time we were shooting, later, and one of them was: "Excited for fourth episode to start; would love to come visit," and I never invited him! I slept three hours a night and I was just doing my work.
Looking back, on how I should've invited him to just come to the set, check it out! I should've done that. Now that I'm not on the series, it's: "I'm doing a play…" and I don't hear back. There's no correct answer, but I don't want to be forgotten. I was 17, so a lot of it was just not knowing better. I know now.
What are you doing to redefine Hollywood?
If every TV show was Shrek, I would be very happy. I wanna make everything relatable as much as possible. There are kids who can't relate to any show on television. There are kids who can go online and say they relate to that MachinimaPrime series I'm in. Being a part of something that brings people who look like me to the frontlines, that helps people who look like me say YES.
I think everybody kind of wants to do that, but I think Shrek is the best embodiment of that. I want everybody to know: "There's somebody like you out there."
Ah, so this is where I pipe in about my Corey Allen epiphany on the WHY of it all, as an actor.
Yes. Right. Andy Crocker said at this improv meet, "Take your ironic, funny-guy, asshole hat off for a second and just have a good time." You have to let people in. I guess I wanna break through that.
Truthfully, this is what I want: With comedy and with acting, I wanna be the guy in the class — when everybody is really nervous about studying for this new history test — cracking shitty jokes. And I'm gonna fail the test, but I cracked everybody up, and that's what's important to me. I'm even gonna make the teacher laugh so she's not that mad when she sends me to the office.
I want people to remember that it really doesn't matter because we're playing pretend.
When you're holding up something gold and shiny, you'll have a list of thank-yous. Lay 'em out.
Natasha Arnold, for sure, who is a big improv coach who also had a hand in my getting on Huge; Jory Weitz, who casts and coaches — he's a champion for actors; Sherry Coben for sure; my mom, Robin, my dad, David, and my brother Jordan — who taught me everything I know, I always say. I would end on him.
All my friends who have always been supportive; my high school drama teacher who taught me about Shakespeare, Allan Hunt, he's been really great; God, I guess. Right? That's the right thing to do; I'd thank the cast and crew who worked to get the project off its ass.
You think I'd be better at this, since I practice in the mirror all the time. Of course. Oh! And Andy Crockett and Bonnie Gillespie, of course. My agent. Jordan and I always talk about — if either of us get an award — what we would do at the end of the award (other than saying "fuck you" to everybody who sucks) would be to announce a website the other is working on that will go live in two weeks, and now he's gotta do it. That'd be fun, to give him a bunch of work.
Ah… brotherly love. Good to know that never goes away.
No way.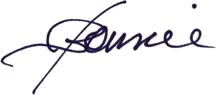 ---
Bonnie Gillespie is living her dreams by helping others figure out how to live theirs. Wanna work with Bon? Start here. Thanks!
---
Originally published by Actors Access at http://more.showfax.com/columns/avoice/archives/001679.html. Please support the many wonderful resources provided by the Breakdown Services family. This posting is the author's personal archive.
(Visited 294 times, 1 visits today)