So I was talking with my phlebotomist a few hours ago (because THAT is how you expect a BonBlast to start off, right?) and thought of y'all.
Let's be clear — I think about y'all a lot. Like, a lot a lot.
You're my babies. But more like my nieces and nephews and cousins. 😉
Even if we've never met, I'm always looking for lessons to share, ways to use things that are happening in my life to underscore the principles of Self-Management for Actors, and of course inspiration in unexpected places. Sharing these things with you is very much a part of my day-to-day.
(And very specifically, recently, I realized I was packing for the SMFA Escape happening in Desert Hot Springs saying, "Oh, good! Victoria will love this!" and, "I can't wait to share this with Laura," and, "OMG! Connie is going to eat this UP!" And then I have to remind myself, "These ladies aren't coming this year, Bon. You're going to have to share it with them some other way.")
(We can blame the good drugs for some of this I'm sure.)
So, my phlebotomist goes to take my blood from the already-embattled spot and… OMG, I don't feel it. I mean, I *feel* it, but I don't wince with pain like I did with two of the last three vampires that did rounds to grab some of my blood to test out.
I said, "You're magical!"
To which he replied, "Yes. I once was in the hospital for six months — and you know how often we draw blood while you're in here — and when I got out, I knew I'd make sure no one feels preventable pain with this."
How beautiful.
He specialized on something incredibly minor in the scheme of all the things he surely experienced in those six months and decided he could improve someone else's life by getting really good at that one thing.
He became the kind of person he needed when he was in pain, scared, and alone.
Immediately, I thought of you. More specifically, I thought of who I am *to* you, perhaps.
Everything I've built with Self-Management for Actors — from that first column I wrote in 1999 kicking off years of interviewing casting directors all the way to the very last piece of advice I gave in a private coaching session last week — stems from the struggles *I* had as an actor.
It's shit that would've made my life as a creative storyteller better. Y'know, when I was in pain, scared, and alone.
Right after that little a-ha moment (as the little bandage made its way to my arm), I thought about you and your storytelling. The ways you share your many gifts. Who you are as a creative. How you heal with your work.
You do realize — even if you happen to be at a tier right now that makes you feel as though you would take ANY role in ANY project for ANY amount of pay (even none) — that your greatest gift, your most significant talent, your best joy-filled expression of self and spirit is that thing that was missing when you needed it most.
Y'know the lack of stories that existed as you were growing up that reflected where you lived in the world, what you experienced in your life, or who you saw in the mirror? That reality was created for you to experience so you can now — with NO need to study like you would for a role playing anything else — create the kind of magic that heals… when others are in pain, scared, and alone.
Please don't take this power lightly.
Especially when you're in the position (or at the tier) to say yes to stuff that doesn't so much feel aligned with your greatest storytelling gifts, consider that maybe you're at that "six months in the hospital" stage that inspired even greater magic in the work of today's phlebotomist during our brief encounter in our lives.
Consider that you're learning something incredibly valuable to your VOICE as an artist, to your story as a performer, to your work as a role model — because you are. Constantly.
I learn so much from you, beautiful. Thank you for who you are in my world! And for who you let me be in yours. 🙂
Much love,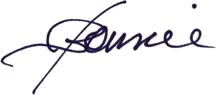 ---
Bonnie Gillespie is living her dreams by helping others figure out how to live theirs. Wanna work with Bon? Start here. Thanks!
(Visited 211 times, 1 visits today)