Proud momma, here. 🦋 No, not ME… I mean *my* momma, sweet Charlsie, the astrologer, who always said, "Bonnie came into this world with the gift. She's letting me use it until she's ready." I'm ready, momma.
🧘‍♀️☀️
I was born during my mother's Nodal Return. And when Jupiter recently danced around on our shared North Node during its tour through Pisces, I felt ascension happening. Lucid dreaming became my waking state. Downloads became more frequent, more powerful, more ease-filled.
🦋✨
So, here we are. Not quite finished with the first-ever Chart Harmony Challenge, and this astrologer's daughter's world is taking shape in a whole new way.
Click to see on Instagram.
🪐🗝
This is incredibly exciting and I'm so grateful to YOU for being here with me right now.
🌙🔮
Want to get started with me, the Venus-Ruled Moon Baby? My free series, What Your Birthday Says About You, is here. Enjoy!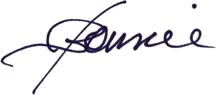 ---
Bonnie Gillespie is living her dreams by helping others figure out how to live theirs. Wanna work with Bon? Start here. Thanks!
(Visited 63 times, 1 visits today)