June 1st is a Blue 💙 Day, y'all!
If you'd like daily texts, as I guide you through the energy of each day, plus provide you with activities and remedies for creating Chart Harmony this month, text #June to 310.388.9852 (data & msg rates apply). 🦋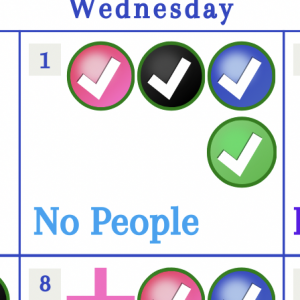 I also have all these images up at Instagram, where I'll post daily through June for the deeper-dive version of what's in those daily text messages.
I do not plan to post daily here at my website; just doing this one to invite you to the experience at the other places.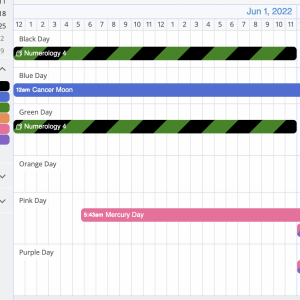 Here's your official Blue Day activities image! Save it. Share it. Tag me as you collect 'em all! ✨
Click for your bigger version.
During the first-ever Chart Harmony Challenge, we discussed how to handle days that are a toss-up, due to all sorts of energies being checked off on those days. If you need June 1st to be a Black, Pink, or Green Day, you definitely have support for that… just know those Blue Days can feel pretty soupy when they assert themselves on days we've labeled differently. 💦
Have fun with this! Partial credit counts! Share with a friend who'd love to explore this with you! And give yourself a hug while you're at it.
💗 That's from me. 🔮
Click to get your own Chart Harmony remedy!
Want more of this goodness? My free series, What Your Birthday Says About You, is here. Enjoy!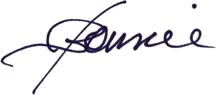 ---
Bonnie Gillespie is living her dreams by helping others figure out how to live theirs. Wanna work with Bon? Start here. Thanks!
(Visited 136 times, 1 visits today)