HOW KEWT ARE WE?!?
I don't know when this photo was taken, but I'm gonna guess 2010? When we launched Somebody's Basement (our distribution entity) at Hollywood Happy Hour (our networking behemoth)?
Here's the deal, y'all: CREATIVES CREATE.
Right now there is so much pain and agony and bewilderment at the divide between those who SEE change must come and those who fight change at every turn.
When you ask yourself, "How can I serve?" the answer may be as simple as KEEP CREATING.
Use your strong emotions to tell the stories that would never be told otherwise. Make art. Because art CAN be revolutionary. It CAN heal. 🧘🏽‍♀️✨🦋
Please give yourself a hug and renew your commitment to being a force of GOOD in the world.
It may not feel like enough at times, but it may just be exactly right. 💗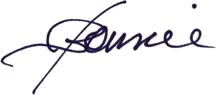 ---
Enoughness is an inside job… and sometimes you need a guide to find your way there. Let Bonnie Gillespie get you started.
(Visited 91 times, 1 visits today)