Hello beautiful people. First things first: If you are not experiencing the totally FREE SMFA Summit, you are missing out. Full stop.
I can't even wrap my brain around all the phenomenal feedback we're getting about this first-ever experience we're sharing. Please, take a moment, register (again, it's FREE), dive in on the replays of the premieres you've missed, enter the drawings for a ridiculous amount of goodies, invite a friend, comment at the replay pages, get the rest of the schedule on your calendar, and join us for a vitamin shot to your career and life.
Okay.
Now that that's out of the way, I wanted to share a phrase from our elite mind-body mastermind Expansive Capacity: "Quarantine Keepers."
Last week during our mastermind meeting, I challenged our members to explore what it is they'd like to bring with them from this creative incubation we've been experiencing while we've been under stay-at-home or safer-at-home orders since March.
Seeing quarantine as a creative incubator is straight-up empowering. And it really does represent much of how we're feeling, it seems. There's stuff we're experiencing that's challenging and confronting (of course). But there's also stuff we're experiencing that's beautiful and wonderful.
In taking an inventory of what's beautiful and wonderful about slowing down, being in solitude, going within, we can determine what we'd like to bring with us as more and more of us join the essential workers who never had a choice about shutting down.
On my list of Quarantine Keepers:
sleeping more
letting myself off the hook when I eat for comfort
staying very well hydrated
working puzzles to give my brain a break from working all the time
showing up even more to connect with my community (that's you)
being of service
creating spontaneous moments of flirtation and giggling with the hubs
There's more, but you get the gist. It's the small stuff. The simple things. The basics. These are things that somehow got pushed to the side as my life became filled with so many speaking engagements and another book to write and another tour to other parts of the world and my own next-tier goals as I continue to build a membership that helps hundreds of brilliant creatives change their lives with my guidance.
Small. Simple. Basic.
What are your Quarantine Keepers? I'd love to know! The comments are open just below. Do share!
And of course, I hope I'll see you in the chat for the SMFA Summit! Some of you have been showing up EVERY DAY (even if it's the middle of the night where you live) and I am so enchanted by how committed you are to connecting authentically and building your enoughness up from within.
Stay inspired so you can stay inspiring!
All my love,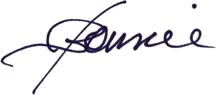 ---
Enoughness is an inside job… and sometimes you need a guide to find your way there. Let Bonnie Gillespie get you started.
(Visited 123 times, 1 visits today)