As I begin this week's column, I'm tired. Flat-out, full-on tired. As usual, I came to the empty Word doc and consulted my list of topic ideas. I had worked out (in my head) about three outlines and was hoping one of them would leap forward and beg to be written about. But I am tired. Cranky tired. And totally uninspired. Funnily enough, one of my topic ideas was "endurance." "Heh," I laughed, "How the heck am I supposed to write about endurance when I am this exhausted?"
Exactly.
It is at the moment when you are the most wrung-dry that you have the opportunity to dig deep within and find a way to keep going. And here's why that's important: It is a choice. Sometimes you will need a break and you'll take one. That's good! And sometimes you'll somehow stick with this journey when you're sure you cannot. Perhaps the best source of inspiration at that crucial moment is the knowledge that others — when faced with the same decision — will choose to get off the treadmill, stop the hustling, take a break. And that just by staying the course, you will make it to the next tier.
Now, you know I'm not one to promote the competition that's inherent to show business. Actors spend so much time focused on competition and rejection that I often find it's my duty to help actors refocus their energy on their own uniqueness and how much acceptance there is in this industry. But when you are sooo close to pulling your car over, perhaps a look in your rear-view mirror is a good idea. See all those others stacked up behind you and looking to get ahead of where you are on this next lap? They're exhausted too. No one in the industry will go hungry for your type while you take a break. So sticking it out can sometimes be "enough" to launch you ahead of the pack.
I'm not suggesting that you eschew breaks when you need them. I think well-timed, planned professional hiatuses and personal recharging sessions are key ingredients to your overall happiness and success in life. But I do hope that you respect the fact that success is a challenge of endurance. Far better to measure your career in decades than in days.
As with all things, career endurance requires good conditioning, a strong foundation, and the sheer will to keep going. Hey, I came really close to writing this week's column about anything else, just so I could avoid owning up to the fact that I'm facing a test of my own career endurance right now. But then I thought, "Hey! That's not fair to my readers. They show up here every week and the least I can do is play it straight with them." As my dear friend Stephon Fuller said recently at one of his inspiring talks, "I'm flesh and blood like everybody else. And sometimes I am tired and I do take a break with that day's drop-offs not done. But the next day, I'm out there again. Because the truth of it is, no one is casting anything in my living room, so I've got to get back out there."
Sure, there will be days that aren't your favorites. You'll have a tediously long day at the end of an exhaustingly long shoot and you'll still have to perform, take after take. Where do you go, to muster the strength to do that (and to do so just as well as you did it when you were really bringing your A-Game earlier on in the shoot)? You rely on your craft, you pull from that well of passion that inspired you to give this business a go in the first place, and you see your career in terms of your lifetime. And that gets you through today. And if the knowledge that somewhere, someone else is taking this exact opportunity to pack it in and go home helps you keep your eyes on the prize, use that as fuel for your next lap too.
Where do you go, when it's time to dig deep, stay in the game, and prove you're right where you belong? How do YOU endure? Lemme hear from you! Comments are open, below. 🙂 Oh, and I, for one, am glad you're still here.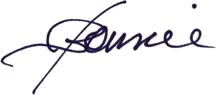 ---
Bonnie Gillespie is living her dreams by helping others figure out how to live theirs. Wanna work with Bon? Start here. Thanks!
---
Originally published by Actors Access at http://more.showfax.com/columns/avoice/archives/000726.html. Please support the many wonderful resources provided by the Breakdown Services family. This posting is the author's personal archive.
(Visited 92 times, 1 visits today)