Hi,
My name is Stephanie and I've been submitting myself for roles that I think would be great for me… but here's the problem. I haven't gotten a call. I must have submitted myself for over 20 projects but I hear nothing back. Does Actors Access really work?
Thanks,
Stephanie
Oh, Stephanie, Stephanie, Stephanie. Some actors submit themselves hundreds of times before they'll receive a single call to audition. Seriously!
And most actors will attend dozens of casting sessions before receiving a single callback.
And most actors will attend many callbacks before booking anything.
You can't pursue this career with a results-oriented focus. (Well, I guess you can, but if you'd like to be at peace with one of the defining elements of the career itself, you should consider being less "all about the results" and more "all about the process." For your own mental health.)
Because you didn't give me your last name, I can't look you up on Actors Access to find out whether there's something glaringly obvious that would prevent casting directors from calling you in from your electronic submissions (something like a bad headshot, sparse skills, poorly-formatted resume, non-standard anything). When I go through the thousands of submissions per role, there are frequently a few dozen actors whose headshots are not "real" headshots. They're MySpace photos. They're snapshots. They're just wrong. See my columns (four of 'em) on bad and good headshots in the archives to get examples of what works and what doesn't.
But sometimes it's just that you're a member of an overly-saturated type category. If you're a 20-something Caucasian female with blonde hair, I have thousands of you already submitting. If you're an Asian male over 50, I have about twenty of you. There's a big difference in the amount of time I can spend looking at demo reel footage and resumes when there are just a few of you, vs. thousands — and I'm not exaggerating at all — of you from which to choose.
And there's also a big difference in the number of times you'll get called in for an audition, depending on way too many variables than those you're sharing in your email.
Does Actors Access work? Yes. I've cast many, many actors who self-submitted on paid, SAG film casting notices I put out at Breakdown Services and Actors Access. Actors with no agents, no managers, no SAG card, even sometimes no experience to speak of. Happens every day. But there are more of you than there are roles out there, so just be patient and keep at it. Submit when the project is right and make sure your tools are at their absolute best so that we can see you in an accurate and professional light.
I look forward to casting you soon! Hang in there. And remember, if you play the odds, there is no reason to ever attempt a career in show business. If you live your dreams, there's no excuse not to.
PS — Comments are now open! Please, share below what kind of numbers are "typical," when it comes to submissions, prereads, callbacks, and bookings. (This is not to make you obsessed with numbers! This is for a reality check, before deciding "nothing's working.")
Wanna be sure ALL your tools *and* your mindset are in peak form, maximizing your odds at getting that audition? Let us get you in gear with some FREE training right now!
Woo HOO!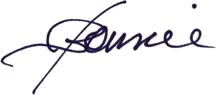 ---
Bonnie Gillespie is living her dreams by helping others figure out how to live theirs. Wanna work with Bon? Start here. Thanks!
---
Originally published by Actors Access at http://more.showfax.com/columns/avoice/archives/000871.html. Please support the many wonderful resources provided by the Breakdown Services family. This posting is the author's personal archive.
(Visited 2,772 times, 1 visits today)