All righty!
Another year of Profit Clarity is done. EVERYTHING is down from last year.
Click to enbiggen.
Overall, we're $80K down… which is quite a big chunk of our revenue (more than a third, gone). But here's what I'm focusing on:
1. In 11 years of doing this ritual, we've brought in $2M. That's amazing. I am so pleased. And proud.
Click to enbiggen.
2. This year's and last year's Chart Harmony offers have stayed consistent at ~$85K each year… after having been just $25K for the 3 previous years COMBINED.
Click to enbiggen.
3. This is DATA, and data fires me UP like little else. With this information, I can continue to build things that bring me joy AND that help the world in delightful ways.
This has been a fabulous Saturn's day and I look forward to what I'll learn next year as I continue the ritual.
Now, for a cleansing remedy, a screen break, and then back to the creative cave, where I'm building more yummy goodies for the Live Your Chart membership (check it out here; remember to use code LEGACYPRICING by April 19th to lock in our lowest monthly rate for the life of your membership).
Why do I share my real numbers? Because running a business is something a lot of gurus, influencers, and bro-dude marketers make look a very particular way… without ever getting REAL about it all.
Welp, here's the real: We had a rough year! And… I'm still here!
Check out my previous blog posts on Profit Clarity and what it's meant to my business and my life here, here, and here.
Will you be trying this money ritual with me next year? Heck, why wait?!? Do it now. Lemmeknow how it goes for you.
Abundantly yours,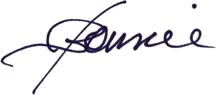 ---
Bonnie Gillespie is living her dreams by helping others figure out how to live theirs. Wanna work with Bon? Start here. Thanks!
(Visited 79 times, 1 visits today)