For just over a week, I've been using https://restream.io to broadcast via livestream to three platforms simultaneously. Right now, Restream allows me to push my broadcasts (done in Ecamm Live) to Facebook, Periscope/Twitter, and YouTube. I use a separate iPad to broadcast to Instagram Live at the same time — although I'm told I could rig Screenflow to capture my single livestream and later push to IGTV (but IGTV has a 10-minute cap unless you're verified there, which is the only place I'm not "blue checked" so far).
Restream collects all the comments into one space and has 'em show up with an identifier so I can actually say, "Oh, here's a great question from YouTube…" during the broadcast so that no matter where someone is watching from, they can get the benefit of the interactivity taking place. I love having one single dashboard for comments (except for Instagram; which is where I go live FIRST and say, "Come on over to Facebook to interact with me live, y'all!" right up top). Especially since the Instagram Live is gone in 24 hours, getting folks to platform-jump benefits me here. But Insta is a GREAT place for notifying people I've gone live and they *do* make the platform jump to come interact if they want to!
So far, we've only had one "glitch" and that was Monday when the Facebook API changed before my broadcast and Restream hadn't recalibrated for the change in time for my broadcast. All that meant was that my broadcast went up at YouTube and Periscope/Twitter just fine and I uploaded the recording of the livestream to Facebook later, checking the box for it to "premiere" as if it were a livestream when I uploaded it. Definitely, viewership suffered, but overall that's a tiny glitch for what has been five otherwise non-glitchy half-hour livestreams across multiple platforms in this 20-day free training extravaganza I'm doing all month to celebrate 20 years at this!
Since I had to hop off today's fabulous What Works mastermind at 2 'til the hour to start up my livestream, I thought I should share what tech I'm using and how it's working for me.
Cost breakdown:
Ecamm Live: $30 one-time purchase in April 2017
Restream: $49 one-time purchase in April 2019
I'm on a 2018 MacBook running High Sierra and my iPad that broadcasts to Instagram Live is an iPad Mini2 bought in 2015 to do nothing *but* Periscope and Blab back then. 🙂 It's a dedicated broadcast setup.
That's it!
In case anyone would like to witness the brilliance as I go live another 16 times in May (15 more free live trainings + 1 bonus broadcast on the 31st to announce scholarship winners for our summer live round of our 100-day membership program), all the info, plus playlist of previous broadcasts, ability to get notifications, etc., is at https://bonniegillespie.com/20 — a lower-thirds bit of text I can also put across my screen at any time during the broadcast (you can see that part of the dashboard in the lower right of this screengrab; I also have the FIRE emoji available, which I use when what I'm saying is particularly en fuego). 😉
Hope you'll start broadcasting if you've been on the fence about it. I loooooooooooove going live and have a strong muscle for it but it all starts with DOING IT before you've got it all figured out. Your fanbase will love learning along with you and it's such a great KLT builder!
Woo HOO!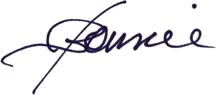 ---
Enoughness is an inside job… and sometimes you need a guide to find your way there. Let Bonnie Gillespie get you started.
(Visited 116 times, 1 visits today)