Are you feeling the GSD energy of the Virgo Moon? You'll recall the "busy brain" status of our other Mercury-ruled Moon (Gemini) last week. This time out, the Earth element helps all those ideas get turned into DOINGS.
This Chart Harmony tour through all 12 signs of the zodiac (with the Moon as our guide) shows us how to Use Your Moons rather than being surprised by the shifts in energy that happen every couple o' days.
Virgo is the sign of healing, and she has a mighty checklist. It is BECAUSE Virgo misses NO detail that she can heal everyone else so fully. Don't slip into martyrdom! Just because you can do it better than everyone else doesn't mean you should rob them of the dignity of their own experience.
Use the brainy energy to bust through your clutter, to organize your projects, to reset your connection to your nervous system, and to redefine your NO line. Boundaries are your friend.
* * *
And now a word from our sponsor. 😉
There's something so fabulous about my Chart Harmony work-along, Astrology Vision Board Party! It's yours on-demand with a click here. You'll be thrilled at how powerful your manifestation magic will be!
Share this post with your favorite Virgo! Especially if your MOON is in Virgo, you're all lit up with your lunar return right now. Enjoy! And, of course, the Astrology Vision Board Party! is a little slice of Virgo Heaven.
When I started letting the Moon move me rather than pushing against her, a whole new level of connection opened up for me. I'm more in touch with my emotions without being dominated by them. I'm more understanding of the encounters I have. More forgiving. More in tune with nature and the natural state of grace we all have access to when we're living in integrity with our fullest selves.
Jump on over to the Libra Moon here. Head back here for the Leo Moon edition.
Much love,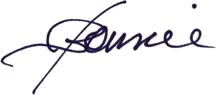 ---
Bonnie Gillespie is living her dreams by helping others figure out how to live theirs. Wanna work with Bon? Start here. Thanks!
(Visited 19 times, 1 visits today)