At long last, we're digging in on the 7th of 7 deep-dives on busting through blocks along your path. This is your PINK Chart Harmony list.
(The rest of this series: intro, Chart Harmony webinar replay, part 1 of 7, part 2 of 7, part 3 of 7, part 4 of 7, part 5 of 7, part 6 of 7.)
To work this process outside-in, say To change is to… and then continue the statement with whatever feels true for you. Examples include: To change is to betray where I come from. To change is to be dishonest. To change is to become unrecognizable. To change is to no longer be relatable. To change is to have too scary a life from here. Y'know… easy stuff like that. 😉
Whatever you've chosen to say, when you say it out loud, do you feel a full-body YES in response? Does this feel true to you? Does it align with beliefs you grew up having? Is there some little disturbance in the force when you consider the ways change is to be avoided? If so, then this is your remedy!
If you're approaching this work from the inside-out perspective, we're doing planetary remediation for Mercury, the trickster. If Mercury is your chart ruler (Gemini or Taurus Rising), your profected year ruler, a planet you feel disconnected from, in Sagittarius or Pisces (places Mercury doesn't like to be), or just a planet responsible for some chaos in your life lately, you'll want to play with this remedy.
(If you're newly woo-curious with, you're going with the outside-in version rather than concerning yourself about your natal Mercury's situation.)
THE REMEDY
When creating Chart Harmony with Mercury, we're celebrating their shape-shifting ways. We're enjoying the pranks and the tricks and the ever-changing directions. We don't get frustrated at retrograde motion; we giggle through it. We appreciate Mercury's flexibility and lack of commitment. Mercury is fickle, flirtatious, and super chatty. Multitasking, shifting focus, and ADHD-like decision-making are all things Mercury loves.
Here's a collection of what Mercury would love to see us celebrate, to let them know we appreciate their inconsistency:
~ wear stripes AND polkadots AND colors that don't go together
~ use lavender essential oil
~ eat grab-and-go snacks; graze and nibble; put out a veggie tray with all the colors; have popcorn for dinner
~ drink caffeinated beverages, energy shots, lavender tea
~ cross-train, dance around fast, go jogging
~ engage with citrine, sodalite, fluorite, blue lace agate, and opal
~ set a timer for 20 minutes and do only one thing 'til it chimes, then switch to a totally different task for another 20 minutes
~ play music, sing, listen to or be a guest on a podcast, livestream
~ post on social media, write a blog post, batch-shoot video content to post later
~ create a checklist, check things off a list, rewrite a list that's half-checked-off for a fresh start
~ text your friends
These options are offered so that you can notice where things you already do line up with what Mercury would love to enjoy along with you. When you make note of the ways in which you're already doing Chart Harmony in your daily life, you're providing a mindful moment to connect with a planet that may need a little extra attention in your natal chart.
I'm not Mutable. Like, not at all. (Well, that's not true. We're ALL Mutable.) It's been VERY challenging for me to embrace shape-shifting much of my life. It's been disconcerting to my nervous system when things haven't been consistent and stable. But… this setting has led to a big chunk of my life being focused on the illusion of control.
When I release my need for (the illusion of) control, more brilliant things can weave their way through my life. When I stay stuck in needing things to be a certain way, I resist the magic trying to flow to and through me. So planetary remediation for Mercury (AKA Chart Harmony) is a way of helping me invite more ease. And it keeps me laughing (like my Gemini puppy always does). That's healing stuff right there.
Connecting with Mutability — which I have done by way of Jupiter, actually — has helped me connect with Mercury. And that has made all sorts of changes and shifts feel not only live-through-able but actually fun, desired, and celebrated. It has also made my Mercury-ruled areas (both in my chart and in my life — writing, speaking, communicating in general) thrive like never before.
How might you play with Mercury? Join us over at the Chart Harmony Discord or just below in the comments. I'm excited to hear how this goes for you! Enjoy this little graphic of Mercury Melange. 😉 (I had to.)
I'm so happy to know this series has been fun for you. Next up, I'm rolling out a new Chart Harmony Calendar for those of you who want to color-code your days. I was supposed to have it ready for you today, but I decided to re-do some of the audio that goes with the calendar, to make it all far simpler! Yay, for simplifying! (Which planet is most happy for me, with that move?) [TA-DAH! IT'S HERE]
SAVE THE DATE: My year-end woo webinar to help you prep for your most aligned 2023 is happening on December 17th at 11am PST! Pencil me in on your calendar so we can have a blast together, getting ready for a FAR different vibe in 2023! [FREE REPLAY HERE]
So much love flowing your way,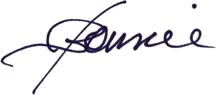 ---
Bonnie Gillespie is living her dreams by helping others figure out how to live theirs. Wanna work with Bon? Start here. Thanks!
(Visited 225 times, 1 visits today)