Yes, we're facing a crisis. If you didn't already know that, congrats on avoiding the news, social media, and convos with *anyone* out in the world today.
Personally, I feel that when "times are tough" and "news is bad" that's when our mindset, our mental health, our enoughness setpoint is its most important.
So that's why I'm posting this.
I want to share three links that I think you should follow right now:
~ Barry Friedman's livestream about ways we can thrive in the face of a crisis (this vid from my friend who helps cruiseship and corporate entertainment acts build their business is SO damn good!!)
~ Dr. Stracks' updated twice-weekly info page about the Coronavirus (this is my primary mind-body healing guide and his POV is non-stress-stirring, just-the-facts info from a medical doctor)
~ My post about how ARTISTS (that's us, y'all) heal the world (because WE DO!! And we cannot forget that)
Our work is more important than ever.
Seriously. Our work is more important than ever. And we cannot do our work as creatives if we are feeding ourselves a steady stream of all the scare-tactics ratings-hungry news without putting it into perspective.
How we put it into perspective: Don't buy into the FEAR mongering of all of it. Don't spiral out about what it means that inept and willfully ignorant people are in positions of leadership. (Because WE are leaders too, y'all.) Don't. Become. A part of. The problem.
Stay strong.
Keep showing up for your life.
If you're spending more time at home than usual, update your show bible, finish your screenplay, connect with fellow ninjas online (some of our 100-day challenge members are doing a virtual networking/Brandprov jam — FILL OUT THIS FORM if you'd like to join [yes, even if you aren't in our GIGFTNT membership yet]), revisit your true north (and get really specific), prep for agent/manager meeting season coming soon, do a new type/brand survey… there is so much you can DO right now! Focus on ANYTHING other than the constant barrage of "news" that's designed to keep viewers hooked to the screen, the feed, the panic.
Tell me what you're going to do… what PRODUCTIVE thing you're going to do. Pop your list in the comments just below. I cannot wait to celebrate your next steps!
You've got this! Your mindset is 100% within your control.
(Need tips on reducing anxiety? Here's a great livestream I did on just that not too long ago [jump to the 27:30 mark to get right to the point at which we got going on anxiety-reducing tactics].)
All my love,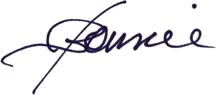 ---
Enoughness is an inside job… and sometimes you need a guide to find your way there. Let Bonnie Gillespie get you started.
[REPLAY: When Habit Becomes Identity and Dealing with Anxiety (Livestream with Bonnie Gillespie)]
(Visited 450 times, 1 visits today)