Hello Bonnie,
I've been procrastinating a bit before finally getting to write this message. There have been one or two failed attempts, but now here it is! I had already thanked you for writing The Actors Voice, which by the way gets more important for me each day. People in my market (Buenos Aires, Argentina) don't write the kind of advice, information, etc., that you write, so there's info I just didn't have access to, except when I could ask a coach, fellow actor, or whomever. So even if it seems strange for me to be reading advice that is so clearly related to Hollywood, it makes a huge difference. Not only because of the info but because of the empowering way in which you encourage your readers to charge of their careers and achieve their dreams in a realistic way.
And, like I said, your column gets more important each day because my career is taking a turn. For the first time since I graduated (two years ago) I won't have time for full time acting lessons because I'll be so busy… acting. The play where I have my first lead opens in April, then I'll travel to New York and take a few workshops at Stella Adler, after that I'll rehearse another play extra intensively, and who knows what else!
Oh, and I'm also self-producing (not on my own, of course) a theatre festival. So other than the workshops in NY and coaching for an audition speech I have to prepare, no acting courses for me. Having a reliable source of information will, I hope, help me keep perspective and prepare to face the many new challenges I have in store. Thank you for being there. I hope you had a wonderful Christmas surrounded by your loved ones, and that the New Year brings you success and many good things.
Best,
Mariana Vily
PS — If you happen to give a workshop in NY in the summer, please let me know!
Ooh, Mariana, what an exciting journey you're having! I can't wait to hear what you think of living and working in New York. Congrats on the leap and on getting into self-producing too. So glad you have a team of collaborators (or as I like to call 'em, "co-conspirators") to help you make it happen. Keep me posted!
Thank you for all of the wonderful feedback about my writing. As I mentioned in my last column of 2009, I recently had an epiphany about writing for actors — something I've done for a decade now — and it means even more to me these days to hear that the order in which I've arranged words has somehow had an impact. So, thank you. I'm especially relieved to know that there's anything folks outside of Hollywood can glean from these columns. I do try to keep the advice "universal," but of course I'm writing what I know, and that's this town (and that's also why we try to feature other markets in The Actors Voice: POV; if any readers would like to recommend a guest columnist, let me hear from you).
As for seminars in New York, that's certainly a plan! I did seminars in Sydney, Australia, late last year and will be headed to Atlanta, Georgia, for another week of seminars next month. New York is definitely on the wishlist, but it requires a location or, ideally, an acting studio or university that wants to bring me in as a visiting professor, to get the ball rolling. But definitely, we're working on all that. Keep an eye on the LIVE page of the Cricket Feet website, which I try to update regularly with my speaking engagements, book signings, and seminars. Thanks for your interest! I look forward to our paths crossing someday.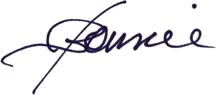 ---
Bonnie Gillespie is living her dreams by helping others figure out how to live theirs. Wanna work with Bon? Start here. Thanks!
---
Originally published by Actors Access at http://more.showfax.com/columns/avoice/archives/001127.html. Please support the many wonderful resources provided by the Breakdown Services family. This posting is the author's personal archive.
(Visited 60 times, 1 visits today)