This time of year especially, when a hummingbird perches and stops the miraculously speedy flapping of its wings, it's a more emotional hello from Charlsie, my sweet mother, who passed away December 28, 2000. ✨
She died just 20 days after the diagnosis finally was made… so, 20 years ago today, we were still waiting on more test results because no one could figure out what it was that had her feeling so bad for several months now.
They'd screened her for all sorts of stuff… none of it was the right stuff. And then we learned it was pancreatic cancer and she had six weeks to six months left, they said.
Of course, I took to the internet to learn more than they were telling us and I shared with mom that with the symptoms she was having, it might be fewer than six weeks.
Yup… it was fewer than three. 💫
But in those weeks, we were able to do so much. To connect so deeply. To practice how it would feel when she showed up as a hummingbird on my walks in LA.
We specifically agreed on what certain things would mean… and a perched hummingbird — like this one we walked up on just moments ago, outside our home — always means, "Listen to me. You are on the right path."
🧘🏽‍♀️💗🔮
One of the first things I remember thinking when mom passed away is that now she's in on all the jokes. There's something really great about getting to connect with her as a spirit FILLED with enoughness that she lacked in human form.
Thank you for the visit today mom, and every day. I hope I'm making you proud. 💕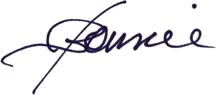 ---
Enoughness is an inside job… and sometimes you need a guide to find your way there. Let Bonnie Gillespie get you started.
(Visited 62 times, 1 visits today)