On April 21st, I got an email from one of my very favorite people on the planet — Kim Estes — that started out like this:
"Hey Doll! I've done it again… I entered the Emmy race…"
Those who've been with us for a while remember when I shared Kim's first dance with the whole Emmy "For Your Consideration" thing back in 2010. (Missed it then? Read it now.)
His email this time included some private info and a link to take a sneak peek at the goods he'd submitted — I'm an Academy voter and of course Kim would have my vote, but we always talk a little behind-the-scenes goodness when we collab, never just the surface stuff — then his email went on to include these words I'll now share with you:
"I thought of you when I decided to finally do this last night. It was hard when I went through this campaign last time and it's gonna be a heckuhvah road this time but I think I'm better at this than I used to be — and if my doing this inspires just one actor to get up and work the system like a Bar-B-Que'd rib, then I've done my job!!! Reach back and get one and bring 'em along…."
Now.
Soak that in a second.
I know I shared about Kim getting nominated earlier this year and told y'all he was in it for all of us. (Missed that one? It's here.) And then he WON and I shared about how that was for all of us too. (Also missed that? Damn, son. Catch up here.)
But even with all that sharing and assuring you that Kim did this for us, I'm sure some of you thought, "Yeah, yeah, Bon. Super handy for you to tell the story of the fancy actor you've known since 2004 who won his fancy Emmy. Another of your people having a tier-jump. SAYING it's for all of us… but c'mon. WHATEVER. That's a tier I'll never reach and you're just trying to make me think hanging out with you has gold-and-shiny side-effects." (Well, it does, but that's not why I ever share anything about Kim; it's because he's one of the finest people on the planet and that should inspire all the other awesome people on the planet, always.)
Then came Thirsty Third Thursday. This is an event we do in months with five Thursdays in LA (and sometimes in New York) and it's been going on since 2009. Keith and I arrive early (this time out, at 5:45pm) and stay late (12:45am) and we play host to anywhere from 15 to 150 ninjas who pop in throughout the evening to connect, visit, catch up, sing karaoke, toast a victory, drown a sorrow, or just BE with fellow creatives who get it.
To set the stage for you, I've been table-hopping and I decide I need something in my purse. I go to get it, plop it into a chair, and I'm bent over from the standing position to dig through it for my lipgloss or whatever and suddenly I hear cheering and I sense that everyone around me is standing. I'm disoriented and I look up just as Kim is hoisting his gold-and-shiny lady overhead in full-on Lion King fashion.
Of course, I drop everything and spring toward Kim, who sprints toward me, and we grab each other and over the longest embrace, he whispers, "Thank you. Thank you. Thank you. Thank you. Thank you," as the cheering continues.
"You are SO fucking cool," I tell him.
And then, for hours, Kim hangs out at Thirsty Third Thursday just like he did pre-Emmy. And he lets every person in the bar take photos with the Emmy, pose with him and the Emmy, and pick his brain over what it is that got him to this tier.
At one point, as I sat away from the group and just took it all in, I thought, "We ARE creating the Hollywood we want." And of course I've always said this and always known this… but — just as I've said about Kim's two dances with the Emmy nomination process — there's knowing and then there's KNOWING.
And after time with Kim (and, yeah, his Emmy), dozens of ninjas had a different KNOWING too.
I've been bombarded with emails and tweets and pings at other social media telling me how meaningful the whole thing was. How cool it was to ask Kim which of the Self-Management for Actors principles remained the most important for his trajectory all these years and learn that MINDSET wins out over all else.
How much the whole night gave them a new way of seeing this industry, this community we've built, and their very role in it. How many of them told me they'd be the first to bring an Oscar, a Tony, a Golden Globe, a Grammy, etc., to a future Thirsty Third Thursday.
Because on this night, at this time — through this embodied ninjosity that IS Kim Estes and all the grace with which he answered every question, never once looking over to worry that his Emmy might be mishandled or dropped or disrespected — dozens of people GOT IT.
This is how we create the Hollywood we want. We're not protective of our success; we SHARE it. We inspire those coming up behind us as we bust through the gate and then hold it open to make sure any victory isn't just ours… it's OURS.
Today, a hell of a lot more of you know it can be done than might have believed KNOWN that before Thursday.
How fucking cool.
Heads up #1: If you're the early bird type, you can sign on up for our FREE year-end inbox training series called Get in Gear for the New Year NOW. We're still retooling some things and adding goodies for returning ninjas, but hop on in if you KNOW you'll be taking advantage of this FREE 11-day email series to improve your mindset AND your tools like never before! (New to this and wanna read more about what it IS? Hit this for the lowdown.)
Heads up #2: I'll be doing a Facebook Live broadcast on Friday at 2:30pm pacific right over here at the ol' Facebook fan page and I'd love to have you join in! I'll be taking your questions and also talking about the difference between the kind of help that's a vitamin and the kind that's a pain killer. (Yes, I'll put up a replay at my YouTube channel too.)
Heads up #3: Thanksgiving is coming here in the States and you know what that means: MAJOR goodness for Black Friday, Small Business Saturday, whatever-the-heck-Sunday's-marketing-angle-label-is, and Cyber Monday. 🙂 Yep! For FOUR solid days, I'll be reopening my coaching practice with a deal you will NOT wanna miss. If jamming with me one-on-one has been on your wishlist, this will be your chance. Stay tuned! (Or start in now, here.)
Love you beautiful people!
Keep creating the Hollywood you WANT to be a part of. Everything you've ever dreamed of is possible… if you're willing to put in the work, put in the time, and KEEP your head in the right place. It really is that simple.
XO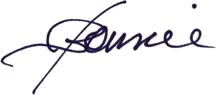 ---
Bonnie Gillespie is living her dreams by helping others figure out how to live theirs. Wanna work with Bon? Start here. Thanks!
(Visited 385 times, 1 visits today)