35,000
That's how many decisions we consciously make in a day.
Staggering, right?
As someone with a Libra-dominant chart, I'm fairly certain the near torturous pros-cons list-making involved with those 35,000 conscious daily decisions starts taking up a ridiculous amount of time and energy.
Obviously, there are far fewer than 35,000 decisions that land on our radar as REALLY TOUGH DECISIONS. Like, to exhale through our nose or our mouth? We don't hold onto whether or not we got that one right each and every time we did that. Pick up something with our dominant hand or that other hand? Nah. We don't keep replaying that decision over and over, worried about maybe having done the wrong thing.
But there are other decisions that are… stickier. We spend a lot of time and energy focused on whether we have made the right decision, or — worse — focused on which choice in a decision WE HAVEN'T EVEN MADE YET will be the right one.
We — while wide awake — do the mental equivalent of tossing and turning all night long, over these worries. And just like hours of tossing and turning creates a really crappy night's sleep, this weighing out the what ifs around decisions is incredibly fatiguing.
Our beautiful, brilliant storytelling brains are built for so much more than this.
We're not our best selves when we eat up hours trying to optimize all the things (more on *that* particular subset of this work here). In fact, we show up LESS BADASS for all the things we have queued up in our lives specifically because of how much time we spend agonizing over things that have NOT showed up in our lives at all (and may never show up).
Here's my favorite way to curtail the agony that is decision-making: I ask myself, "What feels like love?" And then I do that.
This works for everything from deciding how to answer a stressed-out email to deciding what to eat for lunch. From deciding how to respond to the hubs in a heated moment to deciding whether to open a social media app to see what's happening out there. From deciding whether to sleep in to deciding to get in an early workout.
And here's the fun part! What feels like love will vary based on what my needs are at any given time.
I love dynamic decision-making!
Because that allows me to operate off what's nurturing and loving and yummy in the moment rather than off some set of rules I created for myself (or worse, that someone else created for me) at one fixed point in time.
Sometimes a vigorous workout feels like love. Sometimes a nap feels like love. Sometimes writing someone back feels like love. Sometimes letting that comment SIT for a while feels like love. Sometimes building a new lesson for the enoughness curriculum feels like love. Sometimes tweaking an existing creation feels like love.
And I find more often than not this love-based decision-making leads me into really lovely neighborhoods in the long term. It puts me around wonderful people. It makes my day-to-day more enjoyable. It gets me out of worry in a very effective way.
What do you think about this? Will you try asking "What feels like love?" now and then?
Nah, I'm not asking you to do that 35,000 times a day. 😉 Let's shoot for three to five times a day, to start. Will you try this? Will you let me know in the comments just below how that's going for you?
I love hearing how this enoughness work lands with you.
All my ninja love,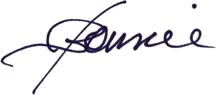 ---
Enoughness is an inside job… and sometimes you need a guide to find your way there. Let Bonnie Gillespie get you started.
(Visited 275 times, 1 visits today)